Cloud native application architectures focus on building applications as microservices and running them on containers that run on dynamic orchestration platforms and utilize cloud computing functionalities. Agile DevOps and continuous delivery pipelines ensure agility and speed of application development and faster time to market. These systems follow a number of design principles to ensure they are built as loosely coupled services designed for cloud scale and performance.
A core design principle is the use of APIs for application integration. Underlying cloud orchestration layers provide certain functionalities for integration via APIs - be it RESTful or internal formats such as Protbuf, Thrift, gRPC, NATS, etc. APIs thus play an important role for both internal services communications as well as integration between composite apps. A cloud-native API gateway that also provides features of a full lifecycle API Management is key.
In this deep dive workshop, we look at the concepts of cloud-native app integration via APIs which utilize cloud-native API management. We focus on the architecture, design concepts followed by the implementation of API led microservices and then look at the runtime component which includes DevOps, CICD and hybrid clouds.
Who should attend
Enterprise, Product and Solution Architects, Full Stack Developers
What you will learn,
Architecture: API led integration for composite apps
Design: Decentralized API Management for Cloud native app architectures
Build: Cloud-native programming, cloud-native applications, and micro-gateways
Run: Agile DevOps, Cloud native and hybrid cloud deployments
Join us for this half-day workshop starting at 8:30 am with breakfast and ends at 1:30 pm with lunch. Hands-on participation is optional, so please bring your laptop if you want to participate.
Presented by:
Director - Solutions Architecture,
WSO2
Nuwan works closely with WSO2 customers on enterprise solutions. His experience spans across multiple verticals such as e-government, education, e-commerce, and healthcare. Prior joining the WSO2 solutions architecture team Nuwan worked as a product lead in WSO2 engineering team and has provided technical leadership for products such as WSO2 User Engagement Server (UES), WSO2 Enterprise Store (ES) and Jaggery.js framework. Nuwan has also contributed to projects such as API Manager and Carbon within WSO2 and to the Apache Web Services and Shindig projects in the Apache Software Foundation. In 2007 and 2008, Nuwan was involved in research and development for the European Union's Information Society Technologies SOA and mobile computing projects. He is also a member of the British Computer Society.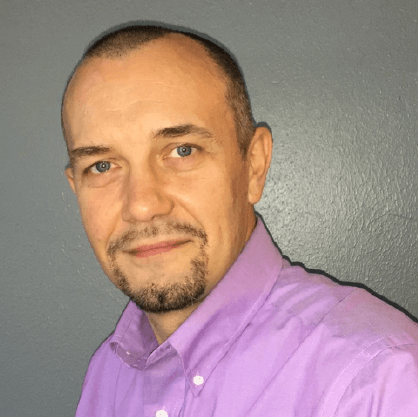 Associate Director - Solutions Architect,
WSO2
Based in Houston in Texas, he works closely with customers and internal teams in mapping WSO2 technology to customer domains. Prior to joining WSO2, Laslo worked at Gulf States Toyota as an Application Architect where he was responsible for distributed applications system integration. He holds a BSc (Hons) in Mechanical Engineering from the Military Technical Academy, Belgrade, Serbia.