Workshops in ColomboIdentity & Access
Management
17 - 19 January 2018
REGISTRATIONS CLOSED
Join our workshops in Colombo that are designed to enrich participants with valuable insights on industry best practices in various topics in identity and access management (IAM). Workshops are conducted as full-day events by Prabath Siriwardena, Senior Director of Security Architecture at WSO2. The workshops will be held at the WSO2 office premises in Colombo 3.
Presenter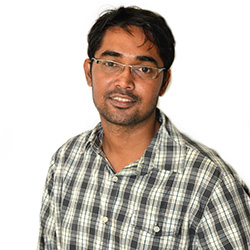 Prabath Siriwardena
Senior Director - Security Architecture
WSO2's in-house security guru and Senior Director of Security Architecture, Prabath Siriwardenahas over 11 years of experience in this field and has authored many books including Advanced API Security: Securing APIs with OAuth 2.0, OpenID Connect, JWS, and JWE.
He is a member of OASIS Identity Metasystem Interoperability (IMI) TC,OASIS eXtensible Access Control Markup Language (XACML) TC, OASIS Security Services (SAML) TC, OASIS Identity in the Cloud TC and OASIS Cloud Authorization (CloudAuthZ) TC. Prabath is also a member of Apache Axis PMC and has spoken at numerous international conferences including OSCON, QCon, ApacheCon, WSO2Con, EIC, IDentity Next and OSDC. He has more than 10 years of industry experience and has worked with many Fortune 100 companies.
Disclaimer
To the maximum extent permitted by law, all content or information made available to participants of this workshop is provided "AS IS" , WITHOUT WARRANTY OR CONDITION OF ANY KIND, EITHER EXPRESSED OR IMPLIED, INCLUDING, BUT NOT LIMITED TO, THE IMPLIED WARRANTIES OF MERCHANTABILITY AND FITNESS FOR A PARTICULAR PURPOSE. Any reliance placed on the content of the workshop will be solely at the participant's own risk and WSO2 undertakes no liability for any indirect, special, consequential or incidental damages that may arise thereon, even if advised of the possibility of such damages. The participant agrees that WSO2's direct liability hereunder for damages shall not exceed the total amount actually paid by the participant for the workshop under which damages are claimed.