Agile and cloud-native platforms are becoming the key technology for large scale digital innovation. Successful organizations are moving towards collaborative business models involving different types of users and ecosystem partners. A successful platform should be able to adapt and evolve with internal organizational innovation as well as enabling new business models with external partners and systems. APIs are a key component of any agile platform that allows collaborative and shared development.
We will look at how a cohesive set of agile open source components enable architects and developers to build a platform that will evolve with rapid business requirements.
In this workshop, We will discuss the deployment of services on cloud-native tools at scale, security considerations and integration patterns for services.
Who should attend
Enterprise, Product and Solution Architects, Full Stack Developers
What you will learn,
Decentralized cloud native API platform
Utilizing the platform to engage stakeholders - Marketplace capabilities of APIM
API led integration using integration micro services
API security and beyond
Join us for this half-day workshop starting at 8:30 am with breakfast and ends at 1:00 pm with lunch. Hands-on participation is optional, so please bring your laptop if you want to participate.
Presented by: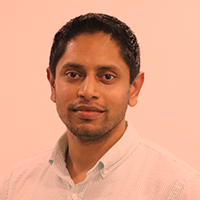 Director - Solutions Architecture,
WSO2
Chintana is a part of WSO2's solutions architecture team that provides consultancy to customers to help them identify technology requirements and implement various projects in key technology areas, ranging from integration, analytics, API management, and security. He has provided technology consulting on customer engagements including architectural guidance, integration of web services, print process automation and online management solutions.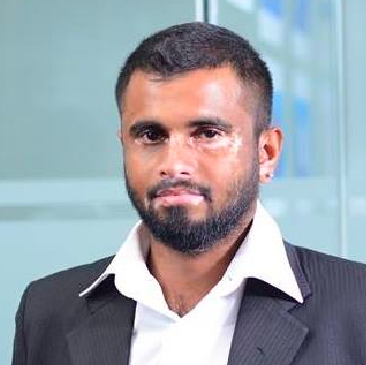 Senior Lead - Solutions Engineer,
WSO2
Joy is a Senior Lead and part of the Solution Architecture team at WSO2. He works closely with customers and internal teams for understanding requirements, mapping WSO2 products/ technologies, and defining the overall solution design/ architecture.Joy has worked as part of the Solution Architecture team in many organizations including Virtusa, a Nasdaq quoted system integrator company and has a very long history of working with Microsoft technologies.He has been recognized as both Microsoft Most Valuable Professional (MVP) and Microsoft Certified Trainer (MCT) and he has contributed a lot to the community by presenting at various global events such as Tech-Ed Europe, Tech-Ed Southeast Asia, Tech-Ed Sri Lanka, Tech-Ed India, Tech-Ed Malaysia, Southeast Asia SharePoint Conference, and SharePoint Saturday.