The number of security(or data) breaches is on the rise. Most of them can be avoided by using multi-factor authentication (MFA). The challenge in MFA is usability. FIDO is becoming the de facto standard for MFA. Google, LinkedIn, Facebook all use FIDO internally for their employees for authentication, but it too finds it hard to reach the mass market. There is also a shift from MFA to continuous and adaptive authentication. That, for some extent, addresses the usability concerns.
WSO2 Identity Server has comprehensive support for adaptive authentication, which in fact goes well beyond traditional adaptive authentication use cases supported by many IAM vendors. With a set of javascript templates, identity administrators can get the complete control of the authentication flow, enforce rules, do attribute transformations, talk to external systems, do step up authentication and much more. All industries, especially banking and finance should consider adopting adaptive authentication to give their users a better experience.
This workshop will discuss the evolution of authentication mechanisms, pitfalls of existing ones, how adaptive authentication may be the answer to help your enterprise become an agile one and how WSO2 Identity Server can help you implement adaptive authentication.
What to expect
A half-day workshop that commences with breakfast at 8:30 a.m. and concludes with a panel discussion followed by lunch.
Who should attend?
CDOs, CIOs, CTOs, Heads of Enterprise Architecture, VPs of Engineering, Enterprise Architects, Technical Managers, and Architects
Agenda
09:00 - Welcome Address and Introduction - Nirosh Perera - Head of Business Development - Chakray Consultancy
09:10 - Customer talk and case study - Oversea-Chinese Banking Corporation, Limited - OCBC Bank
09:30 - Industry overview and Analysis - Dhileep Paski - Partner/ Practice Director, Software Engineer - Industrie&Co.
10:00 - WSO2 Product Demo - Ishara Karunarathna - Senior Technical Lead - WSO2
11:00 - Advanced used cases in adaptive authentication - Sudaraka Jayashanka Managing Director - Chakray Consultancy
11:30 - Business and engagement model - Trishan Fernando - Head of Sales - Chakray Consultancy
12:00 - Q&A
13:00 - Lunch
Presented by:
Senior Technical lead,
WSO2
Ishara is a Senior Technical Lead and a key member of the WSO2 Identity server team. He has been part of the WSO2 team for more than 7 years. Ishara specializes in Identity and access management (IAM) domain. While providing technical leadership to the WSO2 Identity server he worked as an IAM advocated to WSO2 customers all over the world. Ishara has spoken at numerous conferences, workshops around the world including WSO2Con in USA, Asia, CIW Amsterdam 2018, TIIME Workshops and Unconference 2019, on the topics of IAM, Strong authentication and Privacy. He also has written numerous articles and technical papers on the same domain.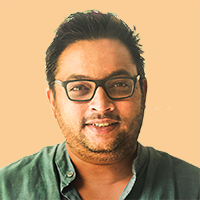 Managing Director,
Chakray Consultancy
Sudaraka is the Managing Director, Asia Pacific for Chakray Consultancy and is a highly focused, result-oriented industry leader. With over 20 years of experience in the industry, he is a Solutions Architect, hands-on Developer and a veteran of managing complex IT solutions and digital transformations for enterprises and entrepreneurs across a diverse range of business verticals. Experienced in digital transformation, Sudaraka's knowledge spans a number of areas from software architecture and design, software development and design to IT infrastructure, project management, and product development. Working with WSO2 technologies over 6 years, he had helped many organizations to get the right solution.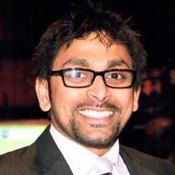 Partner/ Practice Director, Software Engineer,
Industrie&Co.
Dhileep has nearly 20 years' experience in enterprise-level software development and delivery. More than ten years of which have been with Sun Micro System (now Oracle), and Wealth Management Platforms (WRAP) for Norwich Union UK and also Macquarie Group. Over the past seven years, Dhileep has been involved with and helped deliver both data and compute grid platforms, which include, Grid dynamics (IMDG), high-performance API gateways and distributed computing. Dhileep is currently an active member of the UK Oracle Users Group (OUG) and heavily involved with the Coherence Special Interest Group in UK and APAC. Dhileep's personal qualities include tenacity for problem-­­solving, empathy and unwavering focus on our client's business. His experience in architecting and developing large-­­scale enterprise solutions positions Dhileep as a technology thought leader and delivery expert.