WSO2 and DeARX are bringing to South Africa 1-day workshops that are sure to benefit any initiative you are busy driving in the areas of Open Banking, API Management, Microservices, and Customer Identity Access Management.
We have seen projects kicking off in the past 6 months touching all of these topics and know the local market is looking for a no-nonsense, open, honest and practical perspective to assist with their planning and execution.
The workshop curriculum will include:
Business Benefits and Digital Transformation through Open Banking (Presented by WSO2, 30 mins + 15 mins Q&A)

This session would highlight WSO2 OB solution offering and how Banks and Fintechs in South Africa can benefit from the solution. The capabilities in the solution and a few case studies on how banks have used our solution and used the components beyond their compliance requirements for digital transformation.

API management in microservices architecture (Presented by WSO2, 30 mins + 15 mins Q&A)

This session would be on API management focusing more on the latest microgateway offering. The session will discuss features, benefits of using microgateway and patterns of usage. The session will also have a live demo of how the latest features of the microgateway work.

API Lifecycle management - Hands-on session (Presented by DeARX, 1.5 hours)

This would be a hands-on session on our API Manager product where the participants use a pre-built set up to for a walkthrough on the Full life cycle management aspect.

CIAM with WSO2 Identity Server - Hands-on session (Presented by DeARX, 1.5 hours)

This session will feature CIAM capabilities of WSO2 Identity Server highlighting features such as SSO, 2FA/MFA, BYOI with social login integration, Self-signup, Self-care portal, Identity Analytics / Fraud detection capabilities. This would also use a pre-built setup which will be used for the walkthrough.
Who should attend?
CDOs, CIOs, CTOs, Heads of Enterprise Architecture, VPs of Engineering, Enterprise Architects, Technical Managers, and Architects
What to expect
This half-day workshop will be interactive. Participants can describe their current architecture, technology usage, culture, and digital transformation journey; ask questions, and learn from WSO2's experts.
Presented by: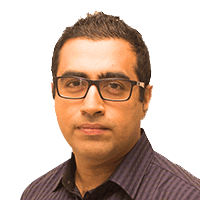 Senior Director - Solutions Architecture,
WSO2
Vidura is Senior Director - Solutions Architecture at WSO2. In his role he provides technical guidance to customers in architecting solutions based on their current and future needs, using the WSO2 platform. Prior to joining Solutions Architecture, he was Senior Director - Engineering and has led analytics, integration, platform and financial solutions teams. He is an experienced technologist and an executive with over 15 years of global experience in the software industry covering many domains such as finance, logistics, aviation and energy. He has worked in the US, Europe and Australia.