Workshop
The Role of Privacy in Your CIAM Strategy
Building a correct customer identity and access management (CIAM) strategy is a real challenge and an integral cornerstone of any digital transformation process. CIAM mainly focuses on connecting consumers, managing and securing customer data, and analyzing identity behaviors to provide a more engaged customer experience. GDPR is a real challenge and forces business to rethink and redefine their CIAM strategies.
This workshop will mainly focus on discussing the key challenges in building the GDPR complaint CIAM strategy and best practices.
Who should attend?
Identity & enterprise architects and developers.
Agenda
The role of a CIAM strategy in digital transformation
Connecting with consumers through self-service registration and social registration
Consumer identification and verifications
GDPR impact on CIAM strategy
Roadmap for GDPR compliance
The workshop will end with Symcor discussing how it has deployed WSO2 Identity Server and API Manager to help with the delivery of new digital capabilities within its organization. They will also share their experience with WSO2 at Symcor, including advanced use cases and customizations that have been implemented along the way to defining a corporate standard for authentication and authorization. Symcor will also walk through their strategy for rapid and continuous deployment of the environment to a public cloud infrastructure using common DevOps technologies, including GitLab CI, HashiCorp Packer and Terraform.
Toronto
Wednesday, May 2
9:30 a.m. to 1:30 p.m.
Regus spaceTD Canada Trust Tower161 Bay Street27th FloorM5J 2S1
Presented by: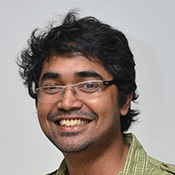 Senior Director - Security Architecture,
WSO2
WSO2's in-house security guru and Senior Director of Security Architecture, Prabath Siriwardena has over 11 years of experience in this field and has authored many books including Advanced API Security: Securing APIs with OAuth 2.0, OpenID Connect, JWS, and JWE.
He is a member of OASIS Identity Metasystem Interoperability (IMI) TC, OASIS eXtensible Access Control Markup Language (XACML) TC, OASIS Security Services (SAML) TC, OASIS Identity in the Cloud TC and OASIS Cloud Authorization (CloudAuthZ) TC. Prabath is also a member of Apache Axis PMC and has spoken at numerous international conferences including OSCON, QCon, ApacheCon, WSO2Con, EIC, IDentity Next, RSAC, and OSDC. He has more than 10 years of industry experience and has worked with many Fortune 100 companies.
Security Consultant,
Symcor Inc.
Ken McDonald is an Application Security professional with a strong background in Software Development and Security Architecture. His Development and Information Security experience spanning 15 years has provided the perfect background for Application Security program development and leadership. Ken has successfully introduced Application Security programs and IAM/API platforms in multiple organizations. He has lead several teams and initiatives from a Security Architecture and platform ownership perspective. His areas of specialization include Application Security, Application Penetration Testing, API Security, and IAM engineering and development integration with Single Sign-on technologies such as SAML, OAuth and OIDC.