IDM Identity Management 2022 Wednesday, June 15, 2022
Millennium Gloucester Conference Centre, London
Don't let your customer identity solution limit your CX vision.
Too many organizations settle for CIAM products that frustrate their customers, won't work in their environment, or break the bank as they grow. You don't have to be one of them.
Join us to discuss how your organization can have it all:
Secure peace of mind without sacrificing ease-of-use
Realize your elegant CX vision without complicated development
Deploy how and where you need
Scale your customers, not your costs
Speaker
---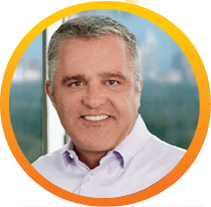 Michael Bunyard
Vice President Marketing, IAM
Session
---
B2B CIAM for the Win!
Time: 14:35 (BST) ADD TO CALENDAR
B2B (business-to-business) CIAM transforms how businesses interact with 3rd parties within their value chain, such as customers, partners, distributors, brokers, etc. Traditional CIAM solutions that focus mostly on B2C (business-to-customer) needs fall short when it comes to tackling the more sophisticated requirements of B2B. Learn how WSO2's developer-focused CIAM platform addresses B2B use cases and helps leading organizations around the world to profitably connect with their extended value chain.
Key Resources
---
Datasheet
CIAM Platform