You Value Our Experience,
We Value Your Loyalty
Trust
1a: assured reliance on the character, ability, strength, or truth of someone or something
2a: dependence on something future or contingent: HOPE
We define trust as the confidence some visionary companies had over a decade ago, when we were a team of 10 striving to become a technology leader in open source, and investing in us so they can take their enterprises to new heights.
We did it. And so did they.
Today, along with those corporate giants, WSO2 boasts a portfolio of over 300 customers who are using our enterprise solutions in the areas of integration, API management, identity, and more, enabling them to be on a path toward efficiency and productivity via digital transformation.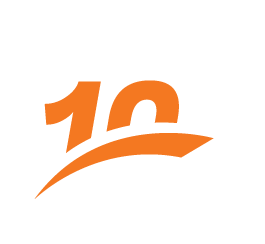 Here's to those who placed their trust and are still with us on their journey.
We thank you and appreciate your loyalty.
Here's to another 10!
eBay became a customer in WSO2's first year of business. The payment for an open source web service stack implemented by WSO2 wasn't even done through a contract but rather through Paypal via a team member! Later, they signed a support contract for Tuscany - their SOA platform that used Axis2 (a project WSO2 created in Apache). Eventually, they decided to replace their routing infrastructure with the WSO2 Enterprise Service Bus (WSO2 ESB), which was a major evaluation. There was a time every year where all the messages would crash due to overload, but that stopped once WSO2 ESB was implemented.

eBay has been an amazing customer for us. They have constantly challenged us on a large scale and is still by far the largest volume customer we have with 5 to 6 billion messages passing through WSO2 ESB on a daily basis. They continue to be an amazing partner who keeps inspiring us to excel."
Back in 2006, Permanente Medical Group had a mainframe system that managed appointments and customer engagements. But their customers had to physically call them to get things done, so they started their digital transformation journey by creating a system that does everything automatically. They discovered WSO2 Enterprise Service Bus through the Internet. They invited WSO2 for an interesting technical evaluation: a week long bake-off with other competitors including IBM. Two WSO2 engineers (versus six each from other competitors) implemented 10 instances of WSO2 ESB in 2 - 3 days to prove that WSO2 can meet their requirements. They were impressed and instantly started working with WSO2.

It was the first time we had written code that interacted with their mainframe directly, which is usually complicated. They were in line with open source code and it was a milestone that helped us evolve our platform significantly. They've become one of our biggest customers since then."
The spark between Trimble and WSO2 kindled in a very interesting way. Prakash Iyer, the vice president of software architecture and strategy at Trimble, met a WSO2 engineer at a cocktail party. Their conversation introduced WSO2 ESB to Prakash and Trimble. They initially used WSO2 ESB for a Trimble company called AtRoad to deliver messages with delivery and pickup instructions to devices in trucks. They now have a Trimble Platform as a Service (TPaaS) built using WSO2 products.

We were a tiny company then. Prakash played a pivotal role in referencing WSO2 to Trimble, which was a huge game changer for us."
A team at Concur initially wanted to start an SOA project but was rejected at the time by management due to budget restraints. One of the team members then attended OSCON and learned about WSO2's open source products via the WSO2 booth. A week later he had downloaded the product, booted up and started running their projects using it. A year later they wanted to do more advanced projects and engaged with WSO2 on a commercial basis while using the WSO2 Application Server and WSO2 ESB. They eventually became a bigger customer and started using more of the platform including the WSO2 API Manager.

Concur is a great example of how open source can work for you even if you don't have a budget, because of the freely available software."