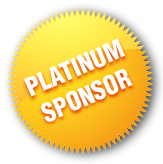 Aimed at users, developers and everybody else interested in Apache CloudStack, the CloudStack Collaboration Conference is the place to learn more about CloudStack or join developers to discuss the past, present and future.
Our session

Samisa Abeysinghe
VP, Developer Evangelism
WSO2
The ability to control IaaS resources, per could, per region, per zone paves the way to easily achieve high availability and disaster recover. Multi-factor based auto scaling, dynamic load balancing and cloud bursting are some of the other key noteworthy differentiators in Stratos PaaS. Samisa in his session will highlight the advantages of using Apache Stratos (Incubating) as your PaaS framework.