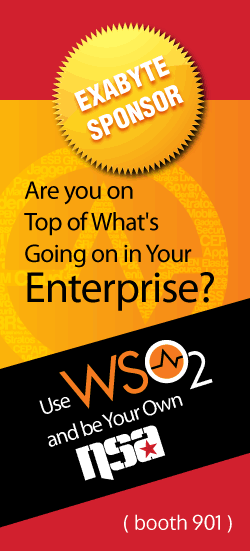 Focusing on big data issues that shape the business, finance, media, and government worlds, the Strata Conference is where the data community gathers to share knowledge and spark new ideas. Strata Conference delivers the essentials for building a data-driven business in three full days of keynotes, informative sessions, networking events and an exhibition.
Winner of the Apple Mac Pro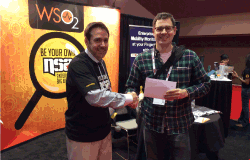 Bradley Groff, Ph.D
Senior Consultant
Booz Allen Hamilton
3.5GHz 6-core with 12MB of L3 cache
32GB (4x8GB) of 1866MHz DDR3 ECC
1TB PCIe-based flash storage
Dual AMD FirePro D700 GPUs with 6GB of GDDR5 VRAM each
Our Session
Tracking a Soccer Game with Big Data

Srinath Perera, Ph.D.
Director of Research
WSO2
Srinath Perera presented a talk on how WSO2 used complex event processing (CEP) and MapReduce based technologies to track and process data from a soccer match as part of the annual DEBS event processing challenge while achieving throughput in excess of 100,000 events/sec.