[WSO2Con EU 2016] WSO2 IoT Server: Your Foundation for the Internet of Things
Archived Content
This article is provided for historical perspective only, and may not reflect current conditions. Please refer to relevant product page for more up-to-date product information and resources.
Presenter
Sumedha Rubasinghe,
Director – API Architecture, WSO2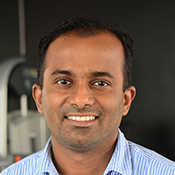 Sumedha has contributed to the successful implementation of data, SAP and repository-based integration projects, as well as many WSO2 QuickStart development consulting engagements. He is an active committer with the Apache Axis2 project. Sumedha's article, Carbon: towards a server building framework for SOA platform, was featured at the Fifth International Workshop on Middleware for Service Oriented Computing in New York.