[WSO2Con EU 2018] Implementing a Zero Downtime WSO2 API Manager with an API Community to Match
Download Slides
Like many other companies like, NN Group is undertaking a digital transformation. APIs are the key enabler of this digital transformation. In 2017 they commenced the implementation of the API management solution using WSO2 software. They have engineered the WSO2 components in such a way to create an API Management infrastructure that is fully automated, both in provisioning and operational management. WSO2 is now used for managing external APIs. NN Group is also expanding its use to internal API management. The presentation will focus on the way they have engineered their external API management solution on the AWS cloud, how several CI/CD patterns were implemented to achieve zero down-time, and how they set up their API community.
Presenter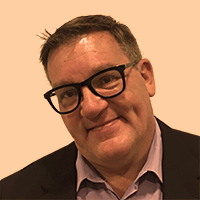 Kees van der Vlis
Platform Architect Application & Data Integration, Nationale-Nederlanden Group
Kees van der Vlis is a TOGAF 8 certified solutions architect involved in large infrastructural programmes. He designs and defines managed services and infrastructural solutions based upon these services. Klis has experience in large architectural programmes, defining a services oriented architecture, adapter architecture, and architectural blueprints. His specialities include presentation skills, infrastructure and software development, and describing principles based upon requirements.