Enterprise Use Case Webinar - Running PHP on Stratos 2.0 - Wednesday, March 06, 2013
By

Kushlani De Silva

|

6 Mar, 2013
An increasing number of PHP developers are looking to move their applications into the cloud. When making the decision to move, developers would obviously want to know what benefits they gain by moving to a particular cloud platform. Some of the more common expectations include load handling, security, scalability, failover, and backups.
WSO2 Stratos 2.0 is a Cloud platform that can be deployed on-premises or in the Cloud. WSO2 Stratos is capable of hosting
Any application server: JBoss, WebSphere, WebLogic.
Language container: Ruby and PHP.
WSO2 multi-tenant application platform services: WSO2 ESB, WSO2 Application Server, WSO2 Identity Server, WSO2 Governance Registry, WSO2 Business Activity Monitor.
In this webinar WSO2's Cloud Architect Lakmal Warusawithana and Technical Lead Damitha Kumarage will discuss
An example polyglot container using PHP cartridge - The entire process of developing and deploying a PHP cartridge will be demonstrated in detail.
The application deployment process using an example of Wordpress and SugarCRM application deployment.
The Cloud benefits that your PHP application will get by being deployed into the WSO2 Stratos 2 platform.
Presenters
Damitha Kumarage
Senior Technical Lead
Damitha Kumarage joined WSO2 in August 2005. He is a Senior Technical Lead on the cloud technologies team, focusing on the WSO2 Stratos Live platform-as-a-service (PaaS). Previously, Damitha contributed to the development of the WSO2 Web Services Framework (WSF). He has also engaged in several WSO2 Quick Start consulting projects and larger-scale customer development support engagements.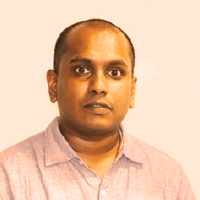 Lakmal Warusavithana
Architect
Lakmal joined WSO2 as a Software Architect and works with the Cloud Technology team, focusing on the WSO2 Stratos Platform-as-a- Service. (PaaS). He counts over 11 years of industry experience.