WSO2 Product Release Webinar: WSO2 API Manager 2.0
WSO2 Product Release Webinar: WSO2 API Manager 2.0
Wednesday, September 07, 2016
09:00 AM - 10:00 AM (PDT) A host of new features and improvements were introduced with WSO2 API Manager 2.0. We have introduced significant enhancements to its API analytics and API traffic controlling capabilities. The all new user experience of the API publisher, developer portal and admin portal has also been an important change to many API and application developers.
This webinar will explore the features of WSO2 API Manager 2.0 in detail including the
Introduction of real-time, batch and log analytics that produces insights into API usage, performance and anomalies
New rate limiting capabilities that allow API developers to shape traffic served by the API.
Notifications on new API versions
Presenters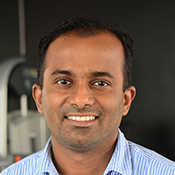 Sumedha has contributed to the successful implementation of data, SAP and repository-based integration projects, as well as many WSO2 QuickStart development consulting engagements. He is an active committer with the Apache Axis2 project. Sumedha's article, Carbon: towards a server building framework for SOA platform, was featured at the fifth international workshop on Middleware for Service Oriented Computing in New York.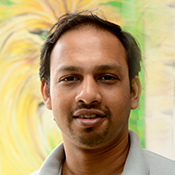 Nuwan's main area of focus is architectural, research, and development aspects of WSO2 API Manager. He has also been involved in many customer engagements where he has assisted people in developing their solutions architecture. Prior to joining WSO2, he worked at Informatics International Limited as a Senior Software Engineer.