Introducing the WSO2 Enterprise Integrator 6.1
By

Asangi Jasenthuliyana

|

3 May, 2017
Introducing the WSO2 Enterprise Integrator 6.1
Wednesday, May 03, 2017
09:00 AM - 10:00 AM (PDT) Enterprise Integrator is a composite of the open-source integration functionality we've been offering so far with products like WSO2 Enterprise Service Bus, WSO2 Message Broker, WSO2 Application Server, WSO2 Business Process Server and WSO2 Data Services Server.
To recap, this means:
A powerful, trusted and reliable enterprise service bus
The ability to access any type data source and expose it as a service
Guaranteed message delivery and business process management
Integration analytics for monitoring everything from mediation flows to performance
All in one package, integrated, with one management console. There's no more need to configure multiple products. This webinar will explore all the benefits behind this approach and what this means for you as a user.
Presenter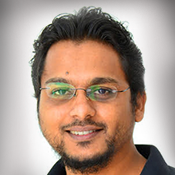 Afkham's key role is to drive efforts focused on the development and enhancement of WSO2 middleware.He is an elected member of the Apache Software Foundation and a Project Management Committee member and a long-time committer for a number of projects. He specializes in distributed computing, highly available and scalable applications, Java 2 Platform Enterprise Edition (J2EE) technologies, and service-oriented architecture.