What's New in WSO2 IoT Server 3.1.0
By

Ishara Naotunna

|

27 Jul, 2017
What's New in WSO2 IoT Server 3.1.0
Thursday, July 27, 2017
09:00 AM - 10:00 AM (PDT) WSO2 IoT Server is one of the most adaptive Apache licensed open source IoT platforms available today. It provides best of breed technologies for device manufacturers to develop connected products as well as rich integration and smart analytics capabilities for system integrators to adopt devices into systems they build.
WSO2 IoT Server continues to evolve and introduces key capabilities in its upcoming release: version 3.1.0 Join Sumedha as he explores these new features which include.
A complete API-driven device type definition eliminating the necessity to create deployable plugins
Support for location based services such as Geo-fencing and alerting as a reusable functionality
A redesigned device overview page for better user experience
Improved product profiles for scalable deployment
Performance enhancements
Enhancements to prebuilt agents
Presenter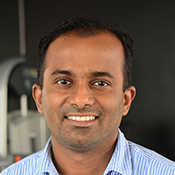 Sumedha is a Director - IoT Architecture at WSO2. Sumedha is part of the team that spearheads architecture efforts on the conceptualization and enhancement of WSO2's IoT offerings. Previously, he led the development of WSO2's API Management Platform and Data Services.