WSO2 Enterprise Integrator 101
By

WSO2 Team

|

18 Sep, 2018
WSO2 Enterprise Integrator 101
Tuesday, September 18, 2018 Integrating enterprise systems is a key challenge and a mandatory requirement in any enterprise. Enabling frictionless sharing and flow of data among applications, systems, people, and platforms is a key requirement in most enterprise digital initiatives.
Among many enterprise integration products out there, WSO2 Enterprise Integrator is unique as it provides all the capabilities required for integration in a single package. WSO2 Enterprise Integrator brings together functionality previously encapsulated in the WSO2 Enterprise Service Bus (WSO2 ESB), WSO2 Message Broker, WSO2 Data Services Server, and WSO2 Business Process Server.
This webinar will cover the following topics:
Introduction to WSO2 Enterprise Integrator
WSO2 Enterprise Integrator profiles and key capabilities
What to expect in upcoming webinars in this series
Presenters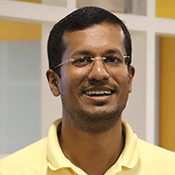 Indika is a technical lead in the WSO2 Enterprise Integrator team. His main interests include J2SE, J2EE technologies, enterprise-level framework such as spring, struts, hibernate and web services in JAX-WS.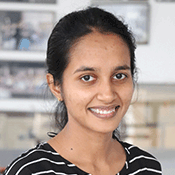 Prabushi is a senior software engineer in the Enterprise Integrator team working on integration technologies. She holds a bachelor's degree of computer science and engineering from the department of computer science and engineering, University of Moratuwa, Sri Lanka.