Deployment Patterns in WSO2 Enterprise Integrator
By

WSO2 Team

|

16 Oct, 2018
Deployment Patterns in WSO2 Enterprise Integrator
Tuesday, October 16, 2018 WSO2 Enterprise Integrator encompasses a plethora of integration capabilities packaged into a single product. For real-world deployments of WSO2 Enterprise Integrator, these capabilities or profiles need to be properly architected based on your requirements. From our experience with customer requirements, we have identified common and reusable deployment pattern for WSO2 Enterprise Integrator.
In this webinar we will
Explore these common WSO2 Enterprise Integrator deployment patterns
Help you identify the most suitable pattern for traditional and modern integration requirements
Presenters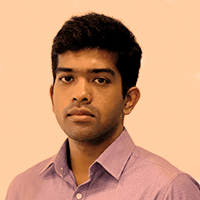 Asanka is a part of the WSO2 Enterprise Integrator team. He is mainly involved in research and development work related to the messaging aspects of the WSO2 platform and Ballerina. He is also actively involved in providing technical consultation for designing and building integration solutions for WSO2 customers in multiple industries, including many Fortune 500 companies. Asanka's main areas of interests include high performance computing, distributed computing, and computer networking.
Sasikala is a Senior Software Engineer in the integration team at WSO2. She has been providing consultation for many customers on behalf of WSO2 especially on products like WSO2 Enterprise Service Bus, WSO2 Message Broker. She holds a bachelor's degree in engineering from the Department of Computer Science and Engineering, University of Moratuwa.