Securing Applications using WSO2 Identity Server and CASQUE
By

WSO2 Team

|

22 May, 2019
Securing Applications using WSO2 Identity Server and CASQUE
Watch Videos and View Slides
Although Multi-Factor Authentication (MFA) is considered a strong authentication mechanism, all existing MFA methods are vulnerable because they are based on a fixed secret eg: FIDO, OTP. Securing highly confidential information requires a stronger authentication mechanism and that is what CASQUE provides.
CASQUE is an authentication mechanism that does not rely on a fixed secret so there is nothing to target or disclose. It allows the customer to own and control their independent Identity access provision without any reliance or exposure from manufacturers or managed service delivery partners.
The CASQUE connector extends the functionality of WSO2 Identity Server where WSO2 Identity Server does the Primary Authentication of User ID and Password with prescribed IDs referred to CASQUE for Secondary Browser Authentication.
Join our webinar to learn:
What is CASQUE SNR
Why your business needs to consider CASQUE for authentication
How to use CASQUE with WSO2 Identity Server
Presenters
Basil Philipsz
Managing Director, CASQUE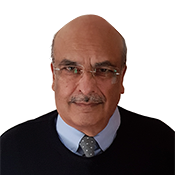 Basil Philipsz is the founder and CEO of Distributed Management Systems (DMS), a private company owned by its Directors and based in Lancashire, UK. Basil obtained his MSc and PhD in two different disciplines of Pure Mathematics whilst at the University of Manchester and subsequently lectured in the same University. A divergent career change lead to a career in IT with various posts in US manufacturers including Digital Equipment and Unisys. Basil founded DMS as a software house and, after completing a successful project in physical access for the Port of Dover, became interested in the general problem of access security for remote IT resources.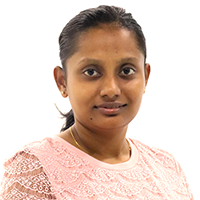 Dinali is passionate about the aspects of Identity and Access Management. She has worked in the effort of testing CASQUR SNR with WSO2 Identity Server. She has also done improvements in fine-grain access control in WSO2 Identity Server. Furthermore, she has done several customer engagements and training on OAuth for the customers. She holds a bachelor of Science in Engineering degree from the University of Peradeniya, Sri Lanka specializing in computer science and engineering. Dinali was an active researcher at NVIDIA Research Center at the University of Peradeniya and contributed to finding a new algorithm called H-BFT which is a faster Breadth-First Traversal on GPU.