The Future of Serverless
By

WSO2 Team

|

8 May, 2019 Our webinar presents a critical analysis of serverless technology and our thoughts about its future. We use Emerging Technology Analysis Canvas (ETAC), a framework built to analyze emerging technologies, as the methodology of our study. Based on our analysis, we believe that serverless can significantly impact applications and software development workflows.
We've also made two further observations:
Limitations, such as tail latencies and cold starts, are not deal breakers for adoption. There are significant use cases that can work with existing serverless technologies despite these limitations.
We see a significant gap in required tooling and IDE support, best practices, and architecture blueprints. With proper tooling, it is possible to train existing enterprise developers to program with serverless. If proper tools are forthcoming, we believe serverless can cross the chasm in 3-5 years.
A detailed analysis can be found here: A Survey of Serverless: Status Quo and Future Directions. Join our webinar as we discuss this study, our conclusions, and evidence in detail.
Presenter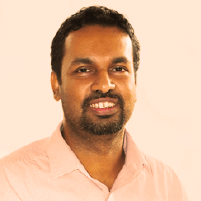 Srinath is a scientist, software architect, and a programmer that works on distributed systems. He is a member of the Apache Software Foundation. He is a key-architect behind several widely used projects such as Apache Axis2 and WSO2 Stream Processor. Srinath has authored two books about MapReduce and frequent author of technical articles. He received his Ph.D. from Indiana University, USA, in 2009. As VP of Research at WSO2, he heads the research team and is also responsible for studying current markets, technologies, and future trends for WSO2.