Using the New VSCode Extension for WSO2 Enterprise Integrator
Using the New VSCode Extension for WSO2 Enterprise Integrator VSCode has become the world's most popular source-code editor of all time. This webinar will be demonstrating how you can use WSO2 Enterprise Integrator and VSCode together as the next generation integration tooling experience. The first half of this webinar specifically features the VSCode extension, how to install, and use it with WSO2 Enterprise Integrator. After that, we will discuss how you can effectively use the extension's built-in support to drastically simplify your daily integration work.
Join this webinar to learn more about:
How to get started with VSCode extension
How to create WSO2 ESB projects and artifacts
How to build the deployable .car file
How to use IntelliSense, goto definition, diagnostics for effective development
Presenters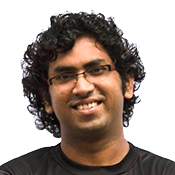 Dakshika is the technical lead in the WSO2 Enterprise Integrator team. He provides consultancy for the overall product user experience from design to implementation of the WSO2 products. He keeps track of the latest UX trends, services, tools, and best practices and advocates the improvement of WSO2 products' user experience. He is a public speaker and visiting lecturer at the University of Colombo School of Computing and NSBM Green University in Sri Lanka.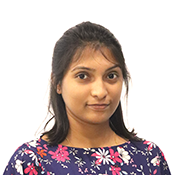 Sajinie is a software engineer working in the WSO2 Enterprise Integrator team. She has a bachelor's degree in Computer Science and Engineering from the University of Moratuwa, Sri Lanka.