Thinking Back and Looking Ahead for Open Banking: Perspectives from OBIE and WSO2
Thinking Back and Looking Ahead for Open Banking: Perspectives from OBIE and WSO2

Wednesday, October 16, 2019 It has been a month since the European regulation regarding PSD2 and UK Open Banking went live. Our webinar explores the journey that banks, regulators, and technology providers have taken to get to this point. If open banking is on your agenda, this is the perfect opportunity to learn from the first movers.
Together with the Open Banking Implementation Entity [OBIE], we will discuss:
The Open Banking UK API Standard journey
Using the blueprint created by OBIE to move towards a data-driven economy
Customer challenges: How banks navigated regulatory and technology challenges to deliver open banking
Open banking technology: Capitalizing open banking technology for digital banking
Presenters
Chris Michael
Head of Technology, Open Banking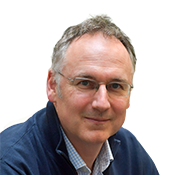 Chris is an experienced industry expert in building cross-functional teams, technology platforms, and digital products for global brands. He is currently leading the development of the UK Open Banking Standard, including the creation of the collaboration and governance model which covers both regulatory compliance and commercial requirements. Chris is a strategic innovator and founder of Ozone, a FinTech providing Open Banking technology solutions and advisory services to banks, third parties and regulators in the UK, Europe, and globally.
Seshika heads the financial solutions team at WSO2 where she builds financial industry-specific solutions using WSO2's middleware platform. She also works closely with potential customers looking to deploy a financial solution, providing ongoing consulting. Throughout her career, she has had extensive experience in providing technology for investment banks, regulators and stock exchanges from across the globe.