A Maturity Model for Customer Identity and Access Management (CIAM)
By

WSO2 Team

|

13 May, 2020
A Maturity Model for Customer Identity and Access Management (CIAM)
Watch Videos and View Slides
An organization's user experience is the window to creating a first impression for its capabilities and trust. This is where customer identity and access management (CIAM) enters, driving revenue growth by leveraging identity data to acquire and retain customers. CIAM drives the layer of interactions with the customer—it's your new public face!
Enterprises start dabbling in the basics of CIAM by providing SSO and identity provisioning to their customers. As the business grows, the CIAM platform would need to integrate securely with business APIs, and then later, be able to integrate with various marketing, CRM, and data management platforms for more cohesiveness. Finally, it should be an intuitive platform that can predict user behavior to aid decision making. These are the various maturity levels of a CIAM model for any enterprise.
In this webinar, Prabath will take you through:
The different maturity levels of CIAM
Help you determine which level your organization is at
Understand the existing gaps you need to address to be an agile enterprise through CIAM.
Presenter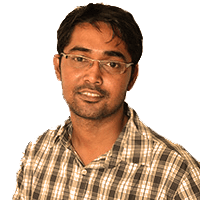 Prabath spent most of his time in the last ten years with the WSO2 IAM team, in developing the open source WSO2 Identity Server (Apache 2.0 license), which is used by hundreds of top companies globally, and also within the open source communities. As a technology evangelist, Prabath has published four books, including Advanced API Security. He has spoken at numerous conferences including RSAConference, Identiverse (Cloud Identity Summit), European Identity Conference (Keynote 2015), API World, API Strategy & Practice Con, OSCON and WSO2Con - and traveled the world conducting workshops in evangelizing WSO2 technologies.