Customer Identity Management in a Digital Bank - Tyme Bank (Episode 2 of 3 part series)
By

WSO2 Team

|

21 Jul, 2020
WSO2 & DeARX Integration Series
Customer Identity Management in a Digital Bank - Tyme Bank (Episode 2 of 3 part series)
Tuesday, July 21, 2020
Primary Session
09:00 a.m. - 11:00 p.m. (SAST)
Thursday, July 23, 2020
Live Discussion
09:00 a.m. - 11:00 p.m. (SAST)
In today's digitally interconnected world a bank caters to an ecosystem of partners and customers who provide and consume services at any time and all the time on multiple devices from multiple locations. Doing this securely requires identity and access management software that can deal with these extreme demands.
TymeBank is a digital-only bank wthat manages identities using WSO2 Identity Server and operates in a complex heterogeneous ecosystem like this.
In this episode we will highlight the demands, demonstrate the technology, and explain the benefits TymeBank achieves by using it.
This episode will be followed by a two-hour deep-dive session allowing you to explore the solution at a deeper level and to ask specific questions relating to problems you are facing.
Who should attend:
The presentation will cater to IT executives as well as IT architects focused on integration, APIs, and security.
The deep dive will be a technical session catering to the same architects as well as their developers.
Agenda
09:00 a.m.
Welcome
Series and Episode Introduction and Context
Steve Grundlingh, DeARX
09:10 a.m.
WSO2 Vision
Why is Customer Identity and Access Management Pivotal to a Digital Business?
Prabath Siriwardena, WSO2
09:30 a.m.
Identity Management in TymeBank
Ensuring Secure Engagement Between the Bank, Its Customers and Partners with WSO2 Identity Server
Jonathan Lewis, DeARX
10:00 a.m.
WSO2 Identity Server Product Update
Trends, Latest Features, and Roadmap
Johann Nallathamby, WSO2
10:30 a.m.
Wrap
Speaker Panel: Prabath Siriwardena, Jonathan Lewis, and Johann Nallathamby
10:45 a.m.
Close
Session Close and a Reminder of Follow-up Sessions
Steve Grundlingh, DeARX
Presenters
Jonathan Lewis
Integration Specialist, Solutions Architecture and Software Engineering, DeARX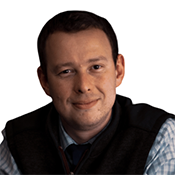 Jonathan is an open-source enthusiast that enjoys looking under the bonnet of today's game-changing technology. He is currently driving and evangelizing the benefits of open source in both the financial and retail sectors. Over the past decade, Jonathan has contributed in engineering, architecture, and leadership roles to grow the visibility of integration in modern organizations.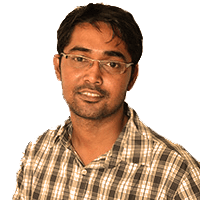 Prabath spent most of his time in the past ten years with the WSO2 IAM team, in developing the open-source WSO2 Identity Server (Apache 2.0 license), which is used by hundreds of top companies globally, and also within the open-source communities. As a technology evangelist, Prabath has published four books, including Advanced API Security. He has spoken at numerous conferences including RSAConference, Identiverse (Cloud Identity Summit), European Identity Conference (Keynote 2015), API World, API Strategy & Practice Con, OSCON and WSO2Con - and traveled the world conducting workshops in evangelizing WSO2 technologies.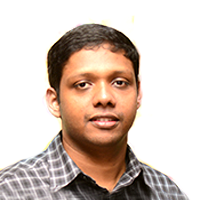 Johann is a Solutions Architect at WSO2. He focuses on the EU region and has worked with numerous customers in the region and provides architectural consultancy in building their API management, integration, and identity and access management (IAM) solutions. Previously, Johann has been part of WSO2's API management and IAM development teams. Johann has been a speaker at international conferences such as IDM White Hall UK, WSO2Con, and meetups. He has conducted several technical webinars and workshops for customers and has also delivered guest lectures at the University of Moratuwa. Johann holds a First Class BSc (Hons.) degree specializing in Computer Science and Engineering, and is currently reading for his masters from the University of Westminister, London.