Integrating Healthcare Applications with EMR Systems and Databases and Transforming Data Using FHIR® Accelerators
By

WSO2 Team

|

23 Jul, 2020
Integrating Healthcare Applications with EMR Systems and Databases and Transforming Data Using FHIR® Accelerators
Other Webinars from this series
June 25, 2020
August, 2020
How FHIR® Is Improving Healthcare Ecosystems - Customer Case Study Fast Healthcare Interoperability Resources (FHIR®) is a next-generation standard framework created by HL7 combining the best features of previous HL7 standards. FHIR® leverages the latest web standards and focuses on ease of implementability.
The WSO2 Healthcare Integration Platform gives you out-of-the-box support to seamlessly integrate with existing heterogeneous systems in an organization. It supports almost all standard integration protocols, making it possible to integrate with nearly any system. On top of all the integration capabilities, FHIR® accelerators have been introduced to implement APIs that adhere to FHIR® specifications with minimal development effort.
In this webinar, we will explore the key capabilities offered in WSO2 FHIR® accelerators and how to build a FHIR® compliant healthcare solution on top of existing systems/data-sources.
By attending, you will gain knowledge on how to use WSO2 FHIR® accelerators to implement a data transformation scenario.
During the webinar, we will:
Discuss existing healthcare-related systems and data transformation requirements.
Introduce the WSO2 Healthcare Integration Platform's integration layer
Introduce WSO2 FHIR® accelerators
Look at how to implement FHIR® APIs using WSO2 FHIR® accelerators
Build a scenario that integrates with an existing healthcare system and expose as FHIR® APIs
Who should attend:
Integration Architects
Integration Engineers
Presenters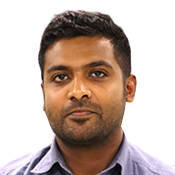 Milinda is an Associate Technical Lead in the Integration team at WSO2. He has consulted and trained customers and partners on WSO2 Enterprise Service Bus and WSO2 Business Process Server. He has a bachelor's degree in Computer Science from the University of Colombo School of Computing, Sri Lanka, a bachelor's degree in Electronic Engineering from Sheffield Hallam University, UK, and a master's degree in Applied Electronics from the University of Colombo, Sri Lanka.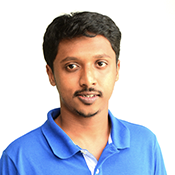 Sameera is a Senior Software Engineer in the WSO2 Integration team. Over the past few years, he has been a consultant for customers regarding integration and business processes. He has a bachelor's degree in Engineering from the Department of Computer Science and Engineering, University of Moratuwa, Sri Lanka.