Multi-Regional API Management With Rate Limiting and Analytics
Multi-Regional API Management With Rate Limiting and Analytics This is the second and final session of a two-part series of webinars on multi-regional/multi-data centers (DC) API management. This webinar explores the concerns on rate limiting and analytics in multi-regional deployments.
We will explore the underlying concepts on how you candeploy WSO2 API Manager across multiple DCs across regions. The discussion will focus on what you need to know about the architectures for multi-regional API management with regards to rate limiting and analytics use cases and how to implement such deployments.
You will learn more about the concerns of various aspects of multi-regional API management and the best approaches to deploy your multi-regional API management solution.
The complete list of discussion topics include:
Recap on multi-regional/DC deployment
Introduction to rate limiting and importance
Local and global rate limiting
Concerns on rate limiting in multi-regional/DC deployments
Multi-regional traffic manager deployment patterns
Introduction to analytics and importance
Concerns on analytics in multi-regional/DC deployments
Multi-regional analytics deployment patterns
Demo with a real-world business use case
Who should attend:
Solution Architects/Engineers
DevOps Engineers
Presenter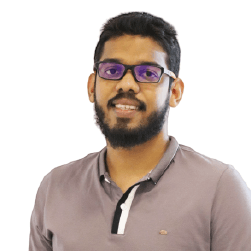 Mushthaq was mainly involved with the research and development for WSO2 API Manager and worked with the WSO2 API Manager support team for more than 4 years. Mushthaq has participated in various customer engagements, providing consultations for designing, building, and deploying WSO2 API Manager solutions.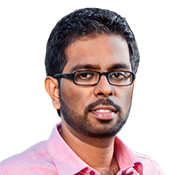 Samitha has more than 4 years of experience with WSO2 middleware products, mainly focusing on research and development for WSO2 API Manager. Samitha has also taken part in multiple on-site customer engagements as a consulting product specialist for customer solutions and provides technical support to resolve issues in middleware-based production deployments and custom developments on the WSO2 product stack.