Multi-Regional API Management with Rate-Limiting
Multi-Regional API Management with Rate-Limiting
Wednesday, July 15, 2020
09:00 a.m. - 10:00 a.m. (PDT)
Upcoming webinar from this series
Wednesday, July 29, 2020
This is the second of a three-part series of webinars on multi-regional/multi-DC API management. In this session, we will be discussing the concerns on rate limiting/throttling in multi-regional deployments.
In this session, we will discuss the underlying concepts and how to deploy WSO2 API Manager across multiple datacenters (DC) across regions. We mainly explore what you need to know about the architectures for multi-regional API management with regards to rate-limiting use cases, and how to implement such deployments.
We will dive deep into the pros and cons of various aspects of multi-regional API management deployments with regards to rate-limiting, and guide you to adapt the best approaches to deploy your multi-regional API management solution.
During this session, we will cover:
Concerns on throttling in multi-DC deployments
Accuracy of throttling decisions due to latency concerns
Bandwidth utilization for cross-regional throttle data publishing
Multi-regional traffic manager deployment patterns
Demo with a real-world business use case
Pros, cons, and recommendations
Who should attend:
DevOps engineers
Full-stack developers
Presenter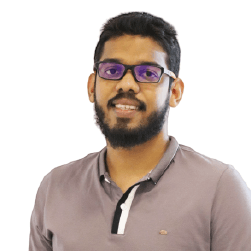 Mushthaq has focused on research and development for WSO2 API Manager and has worked with the WSO2 API Manager support team for more than 4 years. He has also been involved with various customer engagements in providing consultations for designing, building, and deploying WSO2 API Manager solutions.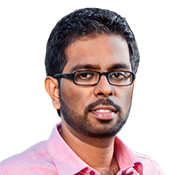 Samitha has more than 4 years of experience with WSO2 middleware products. He focuses on research and development for WSO2 APIM Manager. He has also supported multiple on-site customer engagements as a consulting product specialist for customer solutions and works in providing technical support to resolve issues in customers' middleware-based production deployments and custom developments on the WSO2 product stack.