Multi-Regional API Management
Multi-Regional API Management
Wednesday, July 1, 2020
09:00 a.m. - 10:00 a.m. (PDT)
Upcoming Webinars from this series
Wednesday, July 15, 2020
Wednesday, July 29, 2020
Today's businesses do not usually stick to one state or one region. Mostly, they serve the whole world. You need the right infrastructure and facilities that are hosted around the world to do this. Otherwise, you will not be able to provide your users with smooth and quick services.
This is the first of a three-part series of webinars that will guide you through the underlying concepts for the above use cases and strategies and how to deploy WSO2 API Manager across multiple datacenters (DC) across regions. We mainly explore what you need to know about the architectures for multi-datacenter API management and how to implement such a deployment.
By attending this online webinar series, you will also gain knowledge on some general deployment patterns for multi-region/multi-DC deployment and deploying a multi-region/multi-DC setup using WSO2 API Manager. We will dive deep into the pros and cons of multi-regional API management deployments and guide you to adapt the best approaches to deploy your multi-regional API management solution.
During this first session, we will cover:
Challenges in on-premises API management deployments
Why multi-regional/multi DC API management? The importance of it.
General patterns of multi-regional deployments
Demo with a real-world business use case
Concerns regarding throttling and how they are addressed with a multi-regional concept
Concerns regarding analytics and how they are addressed with a multi-regional concept
Who should attend:
DevOps engineers
Full-stack developers
Presenter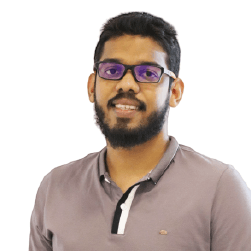 Mushthaq has focused on research and development for WSO2 API Manager and has worked with the WSO2 API Manager support team for more than 4 years. He has also been involved with various customer engagements in providing consultations for designing, building, and deploying WSO2 API Manager solutions.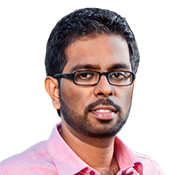 Samitha has more than 4 years of experience with WSO2 middleware products. He focuses on research and development for WSO2 APIM Manager. He has also supported multiple on-site customer engagements as a consulting product specialist for customer solutions and works in providing technical support to resolve issues in customers' middleware-based production deployments and custom developments on the WSO2 product stack.