MANAGEMENT AND GOVERNANCE
Out of the box governance for any enterprise asset
One of the challenges a modern enterprise faces is increased expectations for how in-house assets are delivered and governed. It's no longer enough for APIs, applications and services to be delivered via arcane protocols: users now expect consumer-grade experiences even inside the organization. As Gartner puts it, this consumerization can be embraced "and it must be dealt with, but it cannot be stopped."
But building robust systems to deal with all the asset management, governance, process documentation, analysis and more can get expensive - especially if building from scratch: you'd just be reinventing an expensive wheel. This is where our governance platform steps in, providing a single entry point for all enterprise assets. It gives you the ability to provision and manage anything and deliver it via user-friendly store interfaces to anyone.
Mapping Out Your Enterprise Assets
Store, manage and search any kind of enterprise asset - from services to APIs to policies, projects or applications, complete with versioning and rollback.
Easily add custom life cycles for assets - dependencies, usage or associations and other relationships between apps, services and systems - for a richer map of assets within your enterprise.
Integrate with third party build systems, source code control systems, continuous integration systems and even mediation engines such as WSO2 Enterprise Service Bus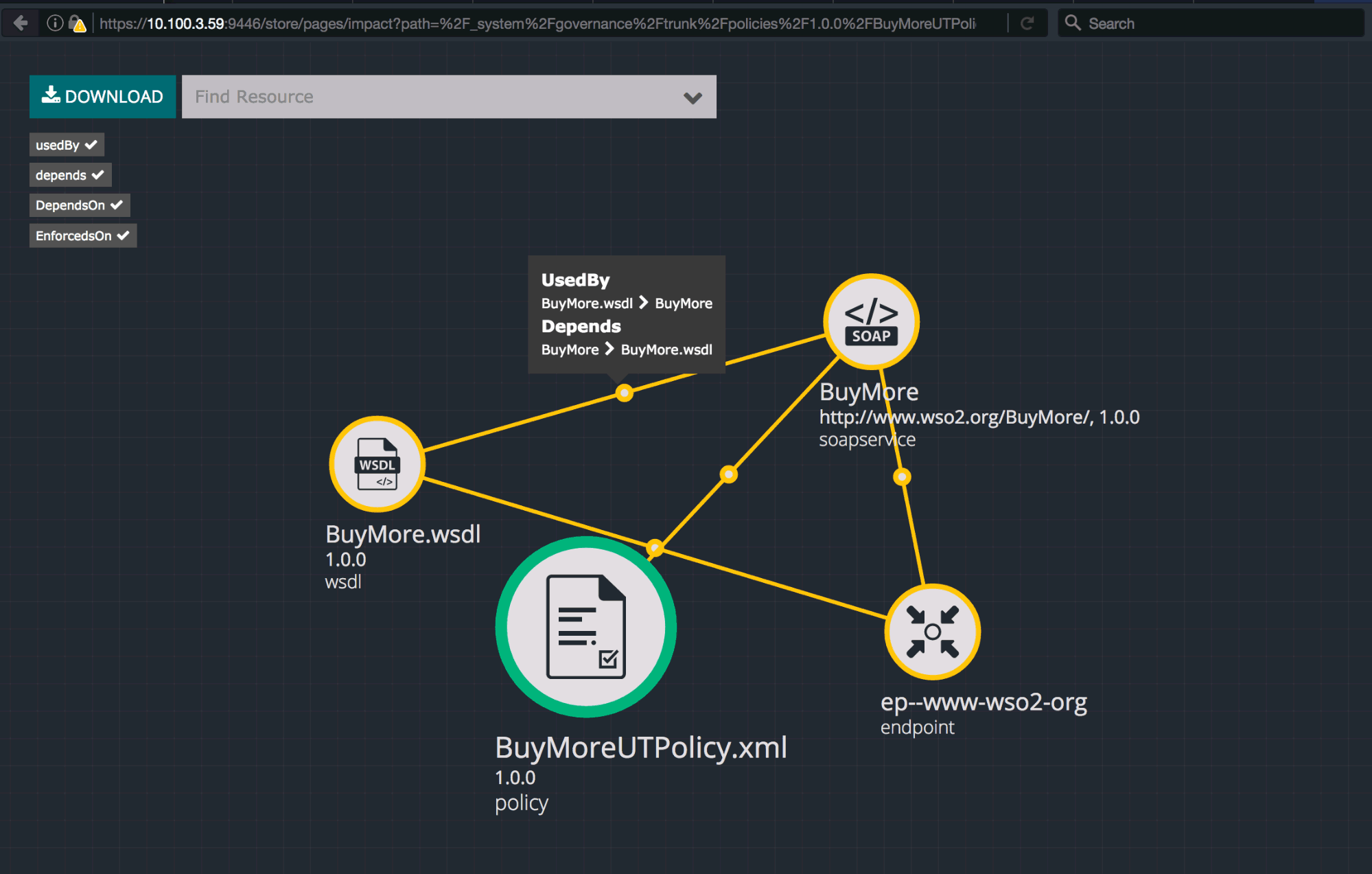 A Future-proof Consumer Experience
Pre-built, multi-tenant store capabilities with social ratings, commenting and reviewing functionality for rich presentation of managed assets.
Create and operate stores for anything regardless of what type of asset it is - APIs, documents, Web apps, mobile apps, and services - separately or as unified collections.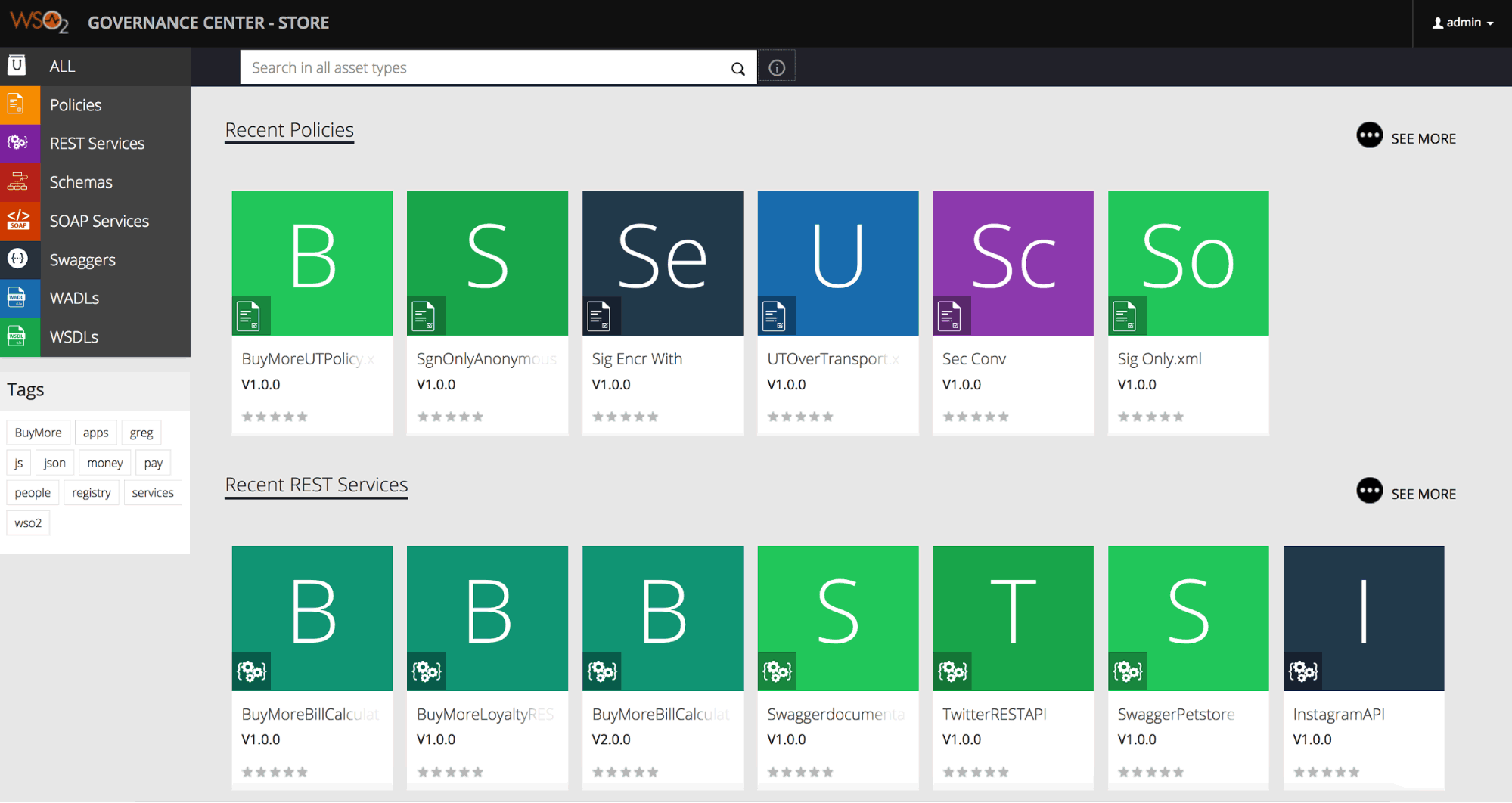 Track, Monitor and Display Everything
Add analytics on top of your management solution for comprehensive tracking of every salient data point regarding your assets.
Visualize the entire asset lifecycle, from asset creation to deployment and subsequent usage.
Create a variety of gadgets, dashboards and microsites to display your data and share insights to others within or without the enterprise.