Premier Certified Partners
About Yenlo
Yenlo is the integration specialist with a strong focus on open-source and java-based middleware solutions. Yenlo is Premier Partner of WSO2 who delivers, worldwide, implementation services, software development services, training and certification programs, and support services. Yenlo evolved from a company based in the Netherlands to a global company, with offices in the Netherlands, Belgium, Germany, Switzerland, United Kingdom and the United States.
www.yenlo.com
Why Yenlo
Organizations need to be agile again. Flexible and adaptive, so they can respond to all changes that influence their business. Technology has made the world a smaller place. Economic superpowers like China are just around the corner. We should always keep that in mind. It's not a threat; it's a chance. That is, when you're able to comply your information management with the wishes of your organization, your customers and your suppliers.

We believe that organizations are able to achieve more with less money, less time and less effort. That's why we've chosen the open source WSO2 integration platform. It's not just a Servicebus; it's a platform that allows us to help your organization become more flexible and agile, while keeping investment costs as low as possible.

We've been specializing in integration management from the day we started. Today we're the global leader in our domain, and for a reason. Our expertise and approach mark the projects we're on. We don't do complicated nonsense. We don't do bureaucracy. Just like we don't do licenses or unnecessary dissertations. You only pay for what your organization truly needs. What you need is what you get. That's our offer. Nothing more, nothing less. Kinda makes sense, doesn't it? Check.
Offerings

Service

Solutions
Resources
Case Studies
Whitepapers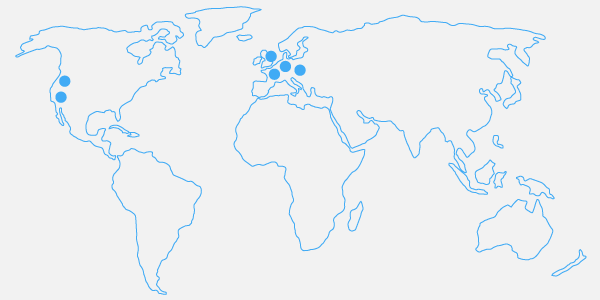 Coverage
Yenlo serves customers all over the world and has local presence in The Netherlands, Belgium, Germany, Switzerland, United Kingdom and The United States of America
CONTACT US