WSO2 Complex Event Processor (WSO2 CEP) was created as a mechanism to offer a standalone real-time analytics solution and we now have this capability within WSO2 Data Analytics Server (WSO2 DAS). Try it now!
WSO2 Complex Event Processor (WSO2 CEP) helps identify the most meaningful events and patterns from multiple data sources, analyze their impacts, and act on them in real time. 100% open source, it allows you a set up a more agile connected business, responding to urgent business situations with both speed and precision.
From enabling healthcare providers develop real-time clinical decision support systems, to monitoring transactions and tracking vehicles in smart cities, WSO2 CEP is highly performant, massively scalable, and offers significant savings in both cost and time.
WSO2 CEP is available on-premise, on top of WSO2 Private PaaS or on any public cloud such as Amazon AWS. It is an integral part of the WSO2 Analytics Platform, where it provides the real time analytics pipeline.
Complex Event Processor
Version 4.2.0
Performance
A single WSO2 CEP node can handle 100K+ events per second over network on commodity hardware (e.g. 4 cores, 4 GB RAM)
Capable of processing 6 million events per second with events generated from same JVM
Finalist in DEBS Grand Challenge 2014 and 2015 (based on building single-node and distributed solutions running queries across 4 billion events collected from smart homes equipped with a total of 2000 sensors)
Features
Process data in motion, and analyze in real time
Works as a streaming pipeline, processing one event at a time, allowing to detect conditions and react to them in real time.
Handle massive amounts of streamed events (100,000 events per second and above) due to low-latency engine.
Detection of out-of-order events and ability to smooth event streams (remove noise) by using Kalman filtering.
Supports data partitioning for optimized execution of queries in a distributed deployment.
Rich configuration language
Uses a rich and compact SQL-like query language covering the most complex event processing flows configuration.
Supports event streams filtering by conditions, as well as event streams transformation.
Supports the aggregation and correlation of one or multiple event streams.
Supports temporal patterns detection, logical patterns detection, as well as events sequences.
Includes capability to enrich event streams with historical data stored in databases, files or external data source.
Supports parameterized templates for dynamic editing and deployment of queries by non-technical users.
Scalability and High availability
Supports standalone fault tolerant deployment, with or without event streams persistence.
Supports distributed deployment on top of Apache Storm architecture.
Includes specific streaming operators to drive parallel execution on Apache Storm.
Connect and integrate with anything
Event streams can be received and sent in XML , JSON, Text or Map format.
Supports standards transport receivers and publishers, including HTTP(s), JMS, files or SOAP, REST or Email, Apache Thrift or Web sockets.
Support for IoT-friendly transports such as MQTT or Apache Kafka.
Events can be published in data repositories such as RDBMS or Apache Cassandra.
Supports the addition of custom data connectors in Java.
Supports 100+ legacy and cloud applications when combined with the WSO2 ESB
Business Applications
Interactively create dashboards, including support for gadget generation from event stream definitions.
Configure pre-built queries via a web application, with no need to know about the underlying language.
Application Development
Try It capability to learn the configuration language by testing a query against a sample data set.
Visualize event processing flow and simulate event streams
Replay data sets from a file or a database
Embed into enterprise applications for event streams publishing
Operational Management
Ability to collect statistics data at several points of the event processing flow and visualize in embedded dashboards or via JMX.
Ability to record and replay events to troubleshoot production systems.
Ability to instrument, monitor and visualize operational metrics
Getting Started
Quick Start Guide (Screencasts)
Customer Success Stories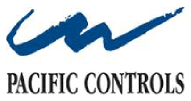 Pacific Controls is an innovative company delivering an IoT platform of platforms: Galaxy 2021. The platform allows to manage all kinds of devices within a building and take automated decisions such as moving an elevator or starting the air conditioning based on certain conditions. Within Galaxy2021, WSO2 CEP is used for monitoring alarms and specific conditions.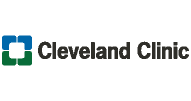 The Cleveland Clinic, ranked among the top 3 hospitals in the US, uses a Clinical Intelligence Platform that combines big data storage, stream and batch processing to provide decision support to clinicians. Real-time analytics for the platform is provided by WSO2 CEP along with custom extensions to handle healthcare data.