What is Identity and Access Management?
Identity and access management (IAM) enables organizations to provide the correct users access to the correct resources at the correct time.
Your ideal IAM solution not only ensures that organizations are protected from security risks, but also helps organizations provide their customers and internal users with safe, secure and seamless experiences.
Speak to our experts
Workforce IAM market to be valued at
$30bn
in 2023
Customer IAM market to be valued at
$25bn
in 2023
Demand for IAM to grow by
25%
by 2023
The importance of IAM
Challenges in identity and access management
Complexities created by identity silos
Managing or securing increasing numbers of APIs and endpoints
Managing a large number of users due to acquisitions, mergers and partnerships
Homegrown or legacy IAM systems that cannot keep up with evolving business requirements
Complexities revolving privacy regulations such as GDPR, CCPA, and others
How IAM solves these challenges
Unify and easy access with single sign on and identity federation
Secure and safe access to web and mobile apps through strong authentication
Updating user preferences and profiles through account management and identity provisioning
Provide the right levels of permissions based on roles or attributes with access control
Manage access to APIs and microservices with support for API security standards
Choosing an IAM solution
Questions to ask when looking for an identity and access management solution
How extensible is the product? Is it flexible enough to address complex or unique IAM use cases?
How many users can you manage?
What are the available deployment options?
What is the current pricing model
What features does it offer?
How easy is it for developers to use?
Does it integrate with heterogeneous technologies and applications?
Why some IAM solutions or products don't make the cut
Heavy licensing and other hidden costs
Per user pricing for large deployments that could cause a dent in your budget
Rigid or does not extend based on your requirements
Difficulty in integrating with external API management or enterprise integration systems
All about identity standards
Learn all about identity standards such as SAML, OpenID Connect and OAuth2.0, and how they are an integral part of any IAM solution.
Download Now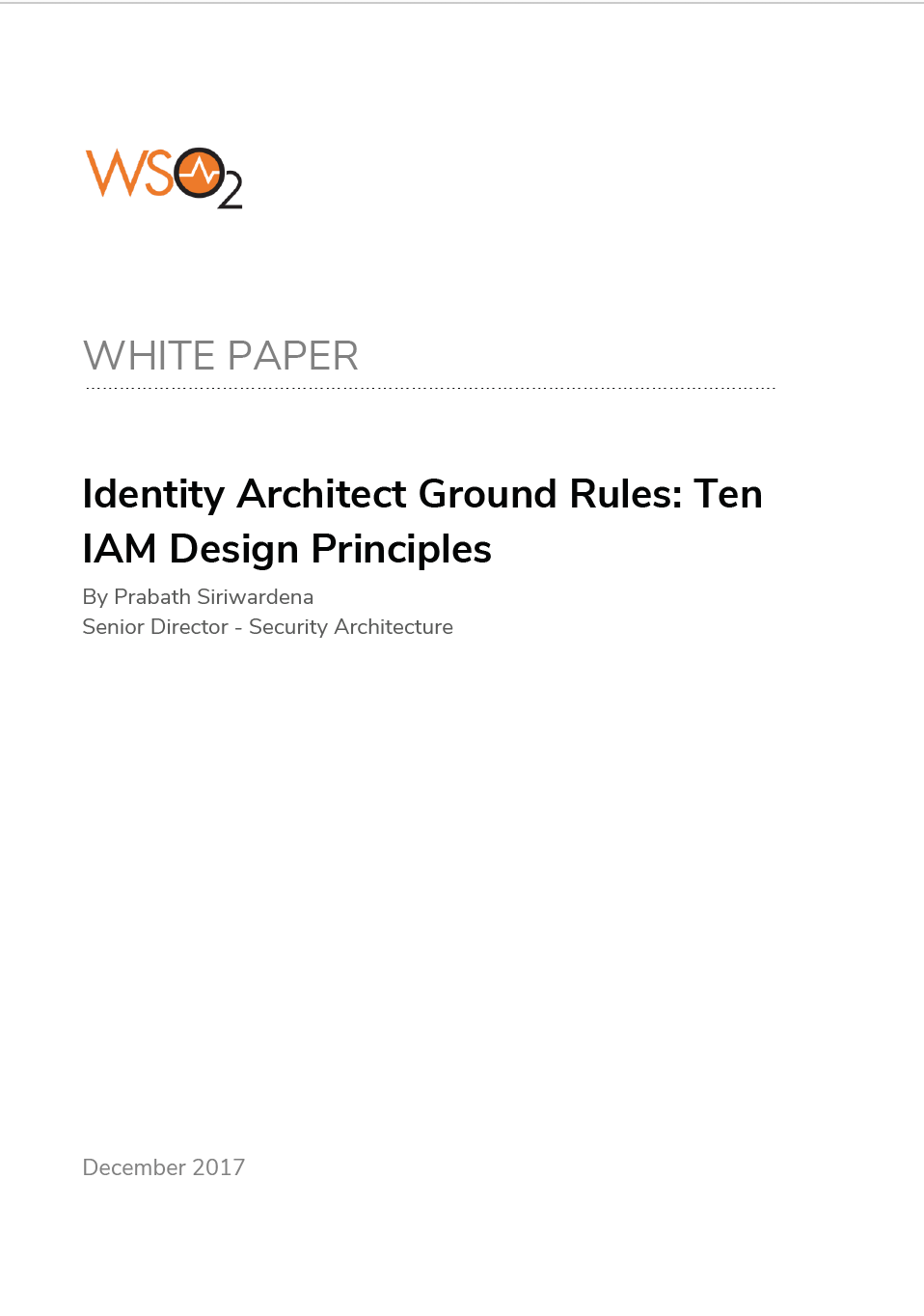 IAM design principles
Read our whitepaper to learn the 10 fundamental design principles an IAM architect must consider when designing an IAM infrastructure.
Read White Paper