SUPPORT & SUBSCRIPTIONS
WSO2 is your partner
for
100%

project success

Our subscriptions and support services are designed to help you throughout the entire lifecycle of your enterprise projects. From project evaluation and inception to development and going into production, our commitment to your success is paramount.

Accelerate
your projects

Get immediate
answers

Your partner
for growth
Our engagement model can be
customized

for
your particular needs
WSO2 Update is a service that provides you continuous access to all bug fixes and improvements to WSO2 products. Get updates here. Note that a Subscription license is required for production use.
Need to accelerate your pace of innovation? Jumpstart an evaluation, proof of concept, or project with the QuickStart Package! We will place two expert consultants at your site for a week of intense agile work to get your team and your project efficiently off the ground.
When you have successfully developed and deployed your mission critical applications on our middleware products, a Subscription ensures the stability, and rapid resolution of any production issues, as well as provides access to service packs for the system.
During the development phase we help transfer skills, validate the architecture, answer any questions quickly, and accelerate the process to project deployment. Such customers have proven successful with a cost-effective package of QuickStart and/or Training followed by continuous Development Support, up to the production milestone and Subscription services.
When you have complex projects spanning multiple WSO2 products, and with a business need to team up with WSO2 to guarantee a successful project in minimal time, a Strategic Consultancy Package will reliably help you achieve your business and technical goals. It's specifically designed to work onsite with you to ensure your project is a success from the first day throughout its entire lifecycle.
WSO2 Managed Cloud is a hosted service offering for all WSO2 products. We set up containerized or virtual machine (JVM) environments, and customize the deployment to run any combination of WSO2 products according to your need. Priced at a fixed monthly fee with guaranteed SLAs, this includes operational services such as 24*7 monitoring, regular backups, and product updates.
Don't have money to engage with us commercially but still love our products? No problem! As a 100% open source company we love to see people using our products and loving it and having fun with them!
Free Online Training
A broad array of courses applicable to all phases of your project lifecycle is available here.
Comprehensive documentation
Documentation on all our products from getting started to step-by-step guides for the most common use cases can be found here.
Have Questions?
Our free community forum lives on stackoverflow.com. See you there!
"We were able to move our project forward so quickly.
It simply amazed us."
Karun Chennuri
Senior Security Architect, Rolta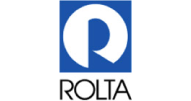 "They are the most available support team we have worked with.
When we ask for technical service, we get a response in no time."
Abdullah Al Tahhan
Senior Project Manager, ELM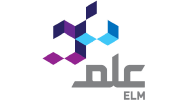 See how we support our customers that today extend over 30 countries across the world.