WSO2 Update
Gives you continuous access to product improvements, bug fixes, security updates and performance enhancements that can be used in production.
Learn More >
24x7 Incident Support
Provides expert support and reactive maintenance with aggressive response and resolution times. The number of tickets you can raise are not limited.
Query Support
Offers advice and assistance with product usage, development or migration, product tuning, and best practices.
Our support team is staffed entirely by "L3" engineers - developers and permanent support staff skilled in the inner workings of all things WSO2 so you can be sure your queries are handled by experts from the start, without escalation. We're committed to your success and will work with you to ensure you achieve all your business goals in record time; whether it be by providing technical support, interacting with our consulting staff to share knowledge, enabling internal talent or augmenting your development and operational staff throughout your project lifecycle.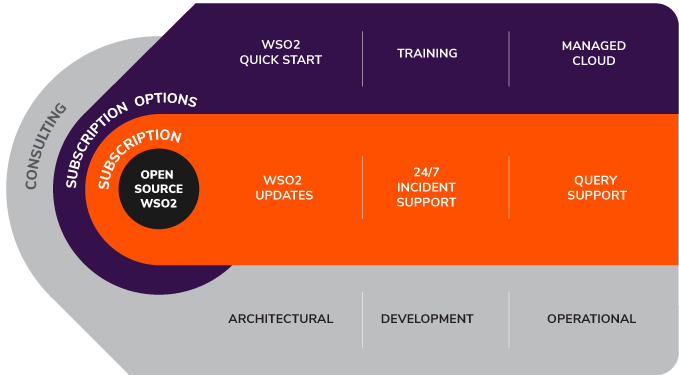 See how we support our customers that today extend
over 30 countries across the world.
CUSTOMERS
GET PRICE LIST
Please enter a valid corporate email address. (public email services such as gmail are not supported).
A copy of our price list will be emailed to you.