^
WSO2 Team
Innovative. Passionate. Committed.
WSO2 Senior Leadership
Tyler Jewell
CEO and Director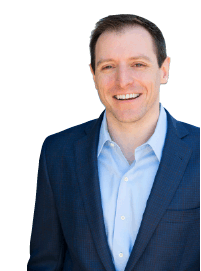 Tyler is the CEO, and Director of WSO2.
He is a proven enterprise leader and prolific developer-centric investor. At Codenvy, he founded and built a category-leading cloud DevOps company acquired by Red Hat in 2017. Tyler created and led Eclipse Che, an open source Docker development environment with contributions from 100s representing the world's largest software companies. As a Toba Capital partner, angel, and board member, he's led $100 million in developer investments including Cloudant (acquired by IBM), Sauce Labs, Sourcegraph, ZeroTurnaround, InfoQ, and AppHarbor (acquired by Microsoft).
Tyler has held leadership positions at Quest Software (acquired by Dell), Oracle, BEA (acquired by Oracle), and The Middleware Company (acquired by TechTarget). Tyler is a lifelong contributor to the developer ecosystem as a contributor to 3 books on Java and 100s of papers. He holds a Computer Science degree from Rose-Hulman Institute of Technology, where he graduated 2nd in his class. He is based in WSO2's corporate headquarters in Mountain View, CA.
Sanjiva Weerawarana Ph. D
Founder, Chairman and Chief Architect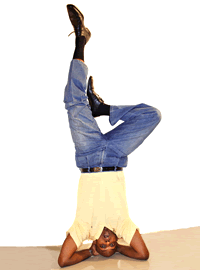 Sanjiva is the Founder, Chairman and Chief Architect of WSO2.
WSO2 was founded by Sanjiva in 2005 with a vision to reinvent the way enterprise middleware is developed, sold, delivered and supported through an open source model.
Prior to starting WSO2, Sanjiva worked for nearly eight years in IBM Research, where he focused on innovations in middleware and emerging industry standards. At IBM, he was one of the founders of the Web services platform, and he co-authored many Web services specifications, including WSDL, BPEL4WS, WS-Addressing, WS-RF and WS-Eventing. In recognition for his company-wide technical leadership, Sanjiva was elected to the IBM Academy of Technology in 2003.
Sanjiva also has been committed to open source development for many years. An elected member of the Apache Software Foundation, Sanjiva was the original creator of Apache SOAP, and he has contributed to Apache Axis, Apache Axis2 and most Apache Web services projects.
In 2003, Sanjiva founded the Lanka Software Foundation, a non-profit organization formed with the objective of promoting open source development, not usage, by Sri Lankan developers. He is currently its chief scientist and a director. LSF's success stories include many Apache Web services projects and Sahana, the predominant disaster management system in the world. In recognition of his role in promoting open source participation from developing countries, Sanjiva was elected to the board of the Open Source Initiative (OSI) in April 2005, where he served for two years.
Sanjiva also teaches and guides student projects part-time in the Computer Science & Engineering department of the University of Moratuwa, and he is a member of the university's Faculty of Engineering Industry consultative board.
Prior to joining IBM, Sanjiva spent three years at Purdue University as visiting faculty, where he received his Ph.D. in Computer Science in 1994.
Paul Fremantle
CTO and Co-Founder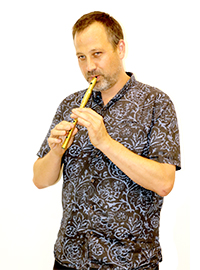 Paul Fremantle is the CTO and co-founder of WSO2.
He is known as the father of the Cloud Native computing concept and has a long history of working in open source and middleware, including work on Apache Axis2, Synapse and WSO2 Carbon. Most recently Paul completed a PhD looking at how personal middleware can improve IoT security and privacy, from the University of Portsmouth. Paul is a visiting lecturer at the University of Oxford, has published a number of peer reviewed articles and has two patents. Paul previously worked at IBM where he was an STSM.
Samisa Abeysinghe
Chief Engineering and Delivery Officer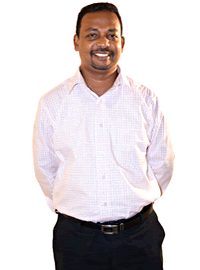 Samisa is the Chief Engineering and Delivery Officer at WSO2.
With well over a decade of experience working for systems integrators and software vendors with global exposure, Samisa, in his current role, leads the development of WSO2's three open source platforms: the WSO2 Carbon enterprise middleware platform, WSO2 Stratos cloud middleware platform, and WSO2 StratosLive PaaS.
Samisa has been a committer of the Apache Web services project since May 2004, and he initiated the Apache Axis2/C project. Having published two books: RESTFul PHP Web Services, and PHP Team Development, in addition to several articles, he has also spoken at numerous industry conferences, including ApacheCon, ZendCon and IndicThreads, among others.
Samisa is a visiting lecturer at Computer Science and Engineering Department, University of Moratuwa, Sri Lanka.
He holds a BSc in engineering from the University of Moratuwa, Sri Lanka, and an MSc from the University of Colombo School of Computing, Sri Lanka.
Shevan Goonetilleke
Chief Operating Officer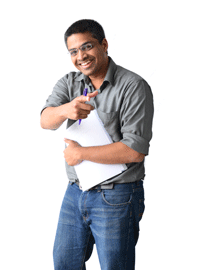 Shevan is the Chief Operating Officer at WSO2 and is responsible for the overall operational execution of the company.
He is a senior technology executive with extensive global experience in delivering programs within the IT and telecommunications sectors. Prior to joining WSO2, he worked for Deutsche Telekom UK where he led delivery and deployment of digital products across the T-mobile footprint in Europe.
Prior to that, he worked for Virtusa Corporation, where he rose through various technical and management positions and spent several years leading large technology programs for global clients with responsibility for revenue, growth, and delivery.
Shevan has traveled extensively and has lived and worked in the US, Europe, and Asia. He holds a bachelor's in Computing and Information Systems from Manchester Metropolitan University, UK, and a master's in Business Administration from the University of Sheffield, UK.
Selvaratnam Uthaiyashankar
Vice President - Engineering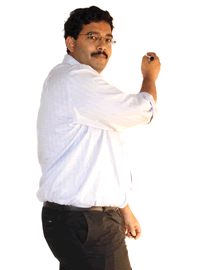 Shankar is the Vice President of Engineering at WSO2.
Shankar focuses on the WSO2 Carbon enterprise middleware and WSO2 cloud middleware platform. Additionally, Shankar has provided technology consulting on customer engagements, including cloud, distributed systems, enterprise integration, enterprise service bus (ESB), governance, and security solutions.
Shankar is an Apache Software Foundation member and committer of various Apache projects. With more than ten years of industry experience, he has a strong background in cloud computing, service-oriented architecture, security, governance, enterprise integration and telecommunication billing systems.
Shankar contributed to the paper "WSO2 Stratos: An Application Stack to Support Cloud Computing," which was published in Information Technology 53(4): 180-187 (2011). He also has presented at numerous events, including ApacheCon 2011, WSO2Con, and WSO2 workshops.
Shankar holds a B.Sc. in computer science and engineering from the University of Moratuwa. He enjoys reading during his spare time.
Jonathan Marsh
Vice President - Business Experience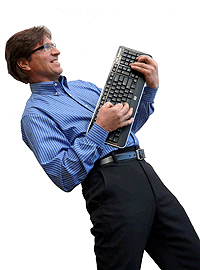 Jonathan Marsh is the Vice President of Business Experience at WSO2. Since joining WSO2 in 2006, Jonathan has held a variety of business and technical roles within WSO2.
Prior to joining WSO2, Jonathan spent nearly a decade at Microsoft where he was the primary representative for W3C standards Working Groups, Web Services Description, Web Services Addressing, XSL, XML Core, XML Linking, DOM, and the Advisory Committee. Jonathan has served as editor of W3C Recommendations including XInclude, XML Base, xml:id and the XPointer Framework, as well as editor of the W3C Member Submissions WSDL 1.1 Binding Extension for SOAP 1.2, and the SOAP 1.1 Binding for MTOM 1.0. He also has been involved in the development of a number of technologies that have proven invaluable to the industry, such as XML 1.0, XSLT 1.0, XPath 1.0, the XML Information Set, WS-Addressing 1.0, WSDL 2.0, and the WS-I Basic Profile.
Jonathan holds a Masters of Engineering/Product Design from Stanford University, and a BSc in mathematics from University of Nevada, Reno.
Asanka Abeysinghe
Vice President - Architecture, CTO Office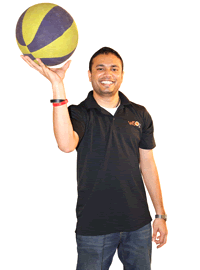 In his current role, Asanka drives efforts to create, refine, and enhance WSO2's corporate reference architecture and spearheads the thought leadership outlook that defines WSO2's corporate reference methodology for development, customer success, and implementation.
Working closely with customers, partners, and analysts, he will continue to evangelize WSO2's technology vision as in his previous role as VP of Solutions Architecture through which he gained extensive customer consulting experience and in-depth knowledge of solution architecture.
Asanka has over 20 years of industry experience, which include designing and implementing highly scalable distributed systems, SOAs and microservice architectures in the financial domain, mobile platforms, and various business integration solutions.
He is a committer of the Apache Software Foundation and has a BSc in MIS from National University of Ireland.
Srinath Perera Ph. D
Vice President - Research, CTO Office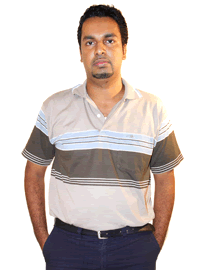 Srinath is the Vice President of Research in the CTO office at WSO2.
He is responsible for documentation that offers insights into WSO2's markets, and views on current and future technologies.
Srinath is a scientist, software architect, and a programmer who works on distributed systems. He is a member of the Apache Software foundation and a key architect behind several widely used projects such as Apache Axis2 and WSO2 CEP.
He has authored two books about MapReduce and is a frequent author of technical articles. Srinath received his Ph. from Indiana University, USA in 2009.
Srinath also serves as a research scientist at the Lanka Software Foundation, and he teaches as a visiting faculty member at the Department of Computer Science and Engineering, University of Moratuwa.
Dmitry Sotnikov
Vice President – Cloud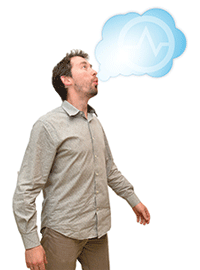 Dmitry Sotnikov is the Vice President of Cloud solutions at WSO2.
Prior to WSO2, Dmitry worked at Quest Software (now part of Dell) as Director of Cloud Solutions, and later co-founded Jelastic PaaS and led Jelastic's sales, marketing, customer and partner relationships. Dmitry has been a featured speaker at multiple industry events including Microsoft TechEd, VMware VMWorld, Parallels Summit, Quest Innovate, and Technology Experts Conference (TEC).
Jackie Wheeler
Vice President - Technical Content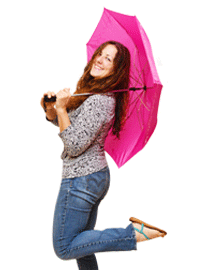 Jackie is the Vice President of Technical Content at WSO2.
Passionate about creating streamlined, relevant, and easily consumed content that helps users get just the information they need when they need it, Jackie has been producing award-winning technical content for software companies for over two decades.
After discovering her inner geek while studying geographic information systems in college, Jackie found a niche creating GIS documentation for Strategic Mapping and Autodesk. She continued her education with programming and management courses and developed a special interest in writing for developers and system administrators, as well as building documentation teams from scratch.
Prior to joining WSO2 in 2013, Jackie was with NICE Systems, where she built an international team of writers and overhauled the documentation set. Previously, she was the Director of Technical Publications at MuleSoft, where she led the documentation and training effort for their open source products, and at NorthStar Systems, where she built the documentation and training content team from the ground up. She also worked at Ariba, where she focused on the API and integration documentation. Jackie holds a BA in Geography from UC Santa Barbara.
Devaka Randeniya
Vice President - Sales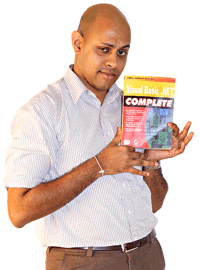 Devaka is the Vice President of Sales at WSO2.
In his role, he overlooks and manages all sales activities including both customers and partners. Devaka has extensive experience in the markets of financial services, telecom, web 2.0, government and ISVs, and has also played a pivotal role in building strategic partnerships with large system integrators.
Prior to joining WSO2, he spent 3 years at Virtusa Inc., a global system integrator company as a Business Analyst in the R&D division focusing on integration middleware and open source technologies. He was also involved in analyst research with Gartner in web services technologies and the open source software space.
Devaka is a professional graduate of the British Computer Society UK, and has a MBA from University of NorthWest, USA.
Hasmin AbdulCader
Vice President – Marketing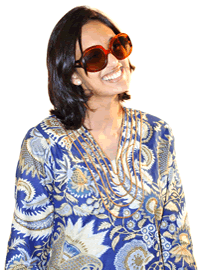 Hasmin AbdulCader is the Vice President of Marketing at WSO2.
As one of the initial members of the team, she has introduced many new and innovative marketing and communication programs throughout the years, including webinars, social media and events such as WSO2Con. She has also been instrumental in setting up and upholding WSO2's unique corporate culture.
Prior to joining WSO2, Hasmin was a TV journalist for Lanka Business Report, a weekly half hour business news TV program and Lanka Business Online, the online version of the show. She also launched, produced and wrote a monthly technology show called "Wired", which was a first of its kind in Sri Lanka.
Hasmin holds a degree in Information Technology from the University of Colombo, Sri Lanka.
She currently resides in Saskatoon, Canada, where she enjoys experiencing life with her two kids, and cooking for family and friends inspired by the Food Network and Pinterest.
Padmika Dissanaike
Vice President - Finance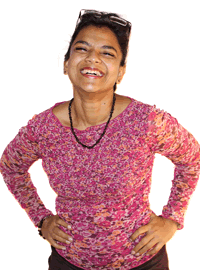 Padmika is the Vice President of Finance at WSO2.
She has many years of financial experience in Europe and the USA, having previously worked as Head of Finance for the European Pricing and Reimbursement business of IMS Health, a US Fortune 1000 company in the data and consultancy business.
Prior to that, Padmika was the UK Financial Reporting Controller of UUNET Technologies, a subsidiary of MCI which was, then, the 32nd largest company in the US Fortune 500 and is now a part of Verizon Communications. UUNET was the world's first commercial internet service provider and one of the Tier 1 networks which owned a large part of the world's internet backbone.
She has studied and worked in the UK, US and Sri Lanka, and has extensive experience of remote working with cross-border management teams.
Padmika is a Fellow of the Association of Chartered Certified Accountants (FCCA) and holds an honors degree in Economics from the University of Peradeniya, Sri Lanka.
Puny Navaratne
Vice President - Legal Affairs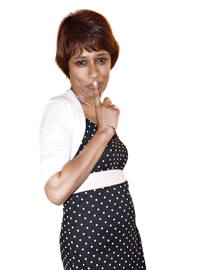 Puny is the Vice President of Legal Affairs at WSO2.
She works on the general in house legal work, reviewing and drafting agreements and other legal documentation, while also assisting the Business Development Team, particularly with partnership work and agreements.
Prior to joining WSO2 Puny was a Partner of Paul Ratnayeke Associates from 1997 to December 2008. She was an Associate Lawyer from 1995 to 1997.
She graduated with a bachelors degree in Law (LL.B) from the Faculty of Law, University of Colombo. She was admitted as an Attorney –at – Law of the Supreme Court of Sri Lanka in 1995. She is a Qualified Company Secretary and a Notary Public.
Puny enjoys traveling, reading and working with differently-abled children.
Udeshika Ratnavira
Vice President - Human Resources & Administration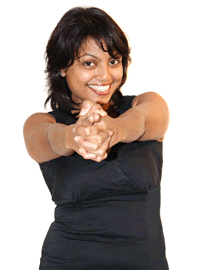 Udeshika is the Vice President of Human Resources & Administration at WSO2.
In this role, she is responsible for overall human resource, operations and administration related functions within the organization. She has over 14 years work experience in Administration & HR, and has exposure in the fields of advertising and marketing as well.
Prior to WSO2, she was Project Coordinator at the Sri Lanka One­Text Initiative. She was later seconded by the organization to set up another unit called the South Asia Peace Institute.
She holds a BSc in Human Resource Management from National University of Ireland, a Professional Postgraduate Diploma in Marketing from Chartered Institute of Marketing (CIM) UK, and a Diploma in Conflict Resolution & Peace Studies. She is currently pursuing an MBA from Postgraduate Institute of Management, Sri Lanka.
She enjoys cooking, reading, playing hockey and gardening.