Enterprise Refactoring
One of the most powerful trends in today's business is the idea of breaking business processes and key competencies into combinations of applications and services that can be combined or re-used to create new services or improve products and services rapidly. This can be called Enterprise Refactoring.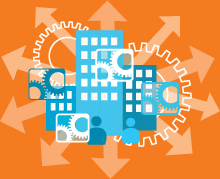 Take your existing services and data and make them available as API's inside or outside your organization
Most organizations already have a plethora of applications and data that they use to produce the value they deliver to customers. Creating new APIs and services from them requires making them available to developers and providing the tools to leverage them easily and quickly. WSO2 provides the integration technology and API Management, social technology and development tools to enable you to create the raw material to refactor your enterprise.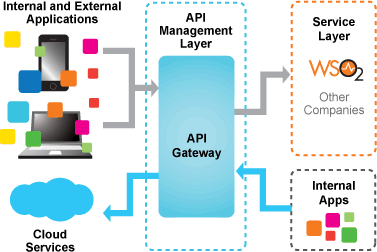 Publish these existing services as APIs and resources to an Enterprise Store
Once you have decomposed your existing business processes, applications, services into an Enterprise Store you can leverage them directly to new customers or compose them into new applications that you offer or use inside your organization. You can offer these APIs to be used in mobile applications to give you new access to information and services on the go for your employees, partners or customers directly. This can be used to create new products and improve your top line, help you re-use services or replace services with cheaper alternatives helping you to reduce costs or help you get to market faster by leveraging existing services and data easier and faster.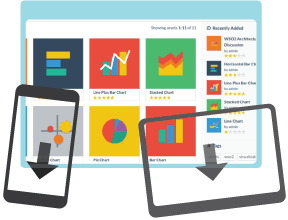 WSO2 can give you the ability to control the SLA around those services, allowing you to specify who gets what level of service. WSO2 gives you the ability to account for usage and learn about the users of these services as demand grows through BigData and WSO2 gives you the ability to create events when you detect opportunities or problems that you can take advantage of through the BigData analytics capability as well as helping you create dashboards oriented to different management viewpoints to view any metrics or management KPI you would like to view using our UES (User Experience Server) technology.