How is the UK Public Sector Embracing Digital Transformation?
September 29, 2021
◆

10:30 a.m. BST
The pandemic has profoundly disrupted public sector services. However, one positive effect has been the accelerated shift towards digitization and rapidly scaling operations across cloud native and distributed environments.
Embracing the recently launched UK government's Cloud First Policy, CIAM and API integration products have become key to provide customers and employees seamless access to public services.
If you are in the process of or planning to make the digital leap, come join us for a roundtable discussion with our stellar line-up of panelists, as they share recent experiences in scaling modern technologies and implementing data, analytics, and digital practices in their daily operations. We'll also touch on some of the key points, such as:
Accelerating digital transformation; what does that mean right now?
Digital citizen experiences; what does that entail and how to get about providing this?
IT modernization and automation.
Adopting the right platform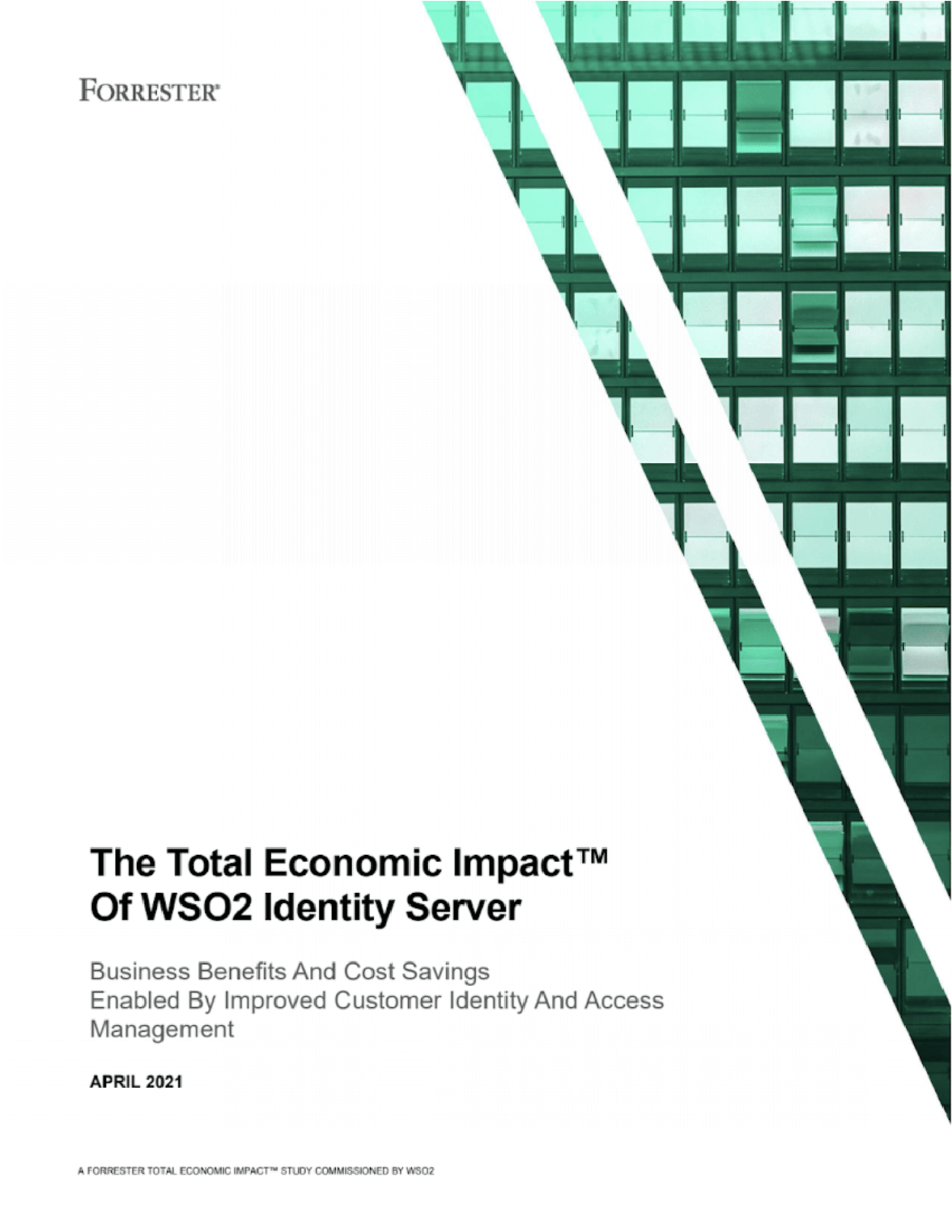 The Total Economic Impact™ of


WSO2 Identity Server

For this study, Forrester Consulting, interviewed four WSO2 Identity Server customers across industries to examine the significant return on investment (ROI) enterprises may realize by deploying WSO2 Identity Server for their CIAM requirements.

Download the study