What is PSD2?
For as long as we know, banks have maintained exclusive access to customer data. And while this data was shared with other service providers through piecemeal approaches, a system where external parties were able to access this data was unheard of. Also, with the oligopolies in financial services, there was no leeway for other financial service providers to enter the market and create innovative products, services, and experiences for customers.
PSD2 breaks these barriers in financial services ecosystems. It requires all banks to open up customer data to third-party providers via application programming interfaces (APIs). All European banks, as well as the CMA9, were required to open up their APIs by Jan 13, 2018. This created an open ecosystem that allows third-party providers, and even banks, to use customer financial data to create truly customized products, services, and experiences.
The white paper 'WSO2 Open Banking' explores how our solution helps align banking and/or regulatory needs with technology infrastructures and regulatory expertise to satisfy open banking through a single technology platform. The paper also discusses how the solution helps banks in regulated and non-regulated regions open up their APIs securely to third-party providers.
Key takeaways include:
How to excel at open banking and beyond
An introduction to WSO2 Open Banking
Why you should choose our solution
Case studies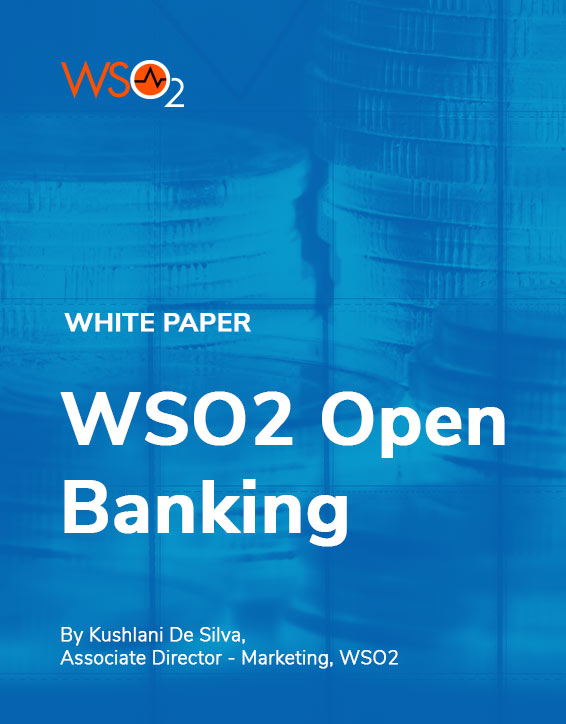 Read White Paper
Watch Webinar Series