[WSO2Con EU 2016] Real-time Monitoring of API Architectures
Archived Content
This article is provided for historical perspective only, and may not reflect current conditions. Please refer to relevant product page for more up-to-date product information and resources.
Presenter
Matteo Bordin,
Principal Architect, Profesia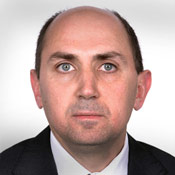 As a principal architect at Profesia, Matteo has extensive experience in the development and management of enterprise projects, based on agile and scalable integration architecture. He has worked on projects in several sectors, such as telecommunication, medical, engineering and manufacturing, where he introduced model-based methodologies for efficient project life-cycles. He has successfully defined and implemented several service-oriented architecture (SOA), enterprise application integration and business process management solutions. He is also WSO2 certified and is fully competent with SOA.