Delivering the Value of APIs to your enterprise on premise or in the Cloud
APIs are at the core of any connected business, exposing valuable services across customers, partners, and supplier channels. The WSO2 Platform for API Management will revive your APIs and ensure faster return on investment.
Achieve your digital business goals faster with our scalable, flexible and proven platform that gives you complete control over infrastructure and management of all your APIs. From designing to analysis, we boost all your API-oriented IT initiatives, including the API-centric enterprise, mobile and the Internet of Things (IoT), microservices architecture, and API management.
Design and Implement
Manage all your APIs from a single publishing console
Design APIs from scratch or import existing definition leveraging the Swagger framework
Mock APIs implementation using JavaScript and deploy as prototype
Leverage the embedded mediation engine to execute basic and complex integration policies, such as transformation, data enrichment, or protocol conversion
Transform across protocols and data formats, including SOAP, XML, JSON, or REST
Secure and Manage
Define and apply service level agreements (SLAs), rate limiting, and throttling policies
Protect APIs via OAuth or other security schemes
Block users who may be abusing the system
Single-sign on across the store and other apps in your enterprise deployment
Leverage XACML for fine-grained access control
Pass security information to back-end services via JSON web tokens
Leverage workflows to control processes such as subscription or self-sign up
Govern the API lifecycle, from creation through retirement
Manage API versioning and deployment status by version
Publish and Engage
Tailor the store to your company's look and feel
Publish prototyped and production APIs to our API store, with public or restricted visibility, together with API documentation, code samples, and SDKs
Let developers test your APIs right from the developer's portal, using sandbox gateway
Provide self-sign-up access to portal
Support social logins, such as Facebook or Yahoo!
Instantly generate/manage OAuth keys from the portal
Socialize with developers via comments, ratings, and forums
Publish real-time user dashboards
Monitor and Analyze
Deliver operational dashboards: API availability, response times, success, and errors
Instrument your APIs, publish your own events stream and define custom dashboards
React in real time to API calls patterns, such as SLA breaches
Detect trends in usage
Optimize SLA definitions and monetization models
Track key developers organizations
API Management
Success Stories
Most organizations already have a plethora of applications and data that they use to create the value they deliver to customers. Taking these existing services and data and making them available as APIs inside or outside an organization is an essential step of the Enterprise Refactoring that enterprises have initiated on the path to becoming connected businesses.
API management encourages resource accessibility, resource reuse, and development community expansion. API management components enforce service-level tiers, provide developer self-service, encourage API branding, enable monetization, and facilitate integration governance best practices (i.e. API versioning, subscription monitoring, capacity management).
Since 2012, WSO2 has been working with customers from various industries, from Fortune 500 enterprises to ISVs, helping them solve their integration and innovation challenges through the use of APIs. These customers leverage our API Management platform, in combination with our integration and security capabilities.
Increasing Service Reuse within the Enterprise
API management is a strategic component within a Service Oriented Architecture (SOA) initiative. An SOA initiative's success requires creating loosely coupled consumer-provider connections; enforcing a separation of concerns between consumer and provider; and exposing a set of reusable, shared services, while gaining service consumer adoption.
Many development teams publish services, yet struggle to create a service architecture that is widely shared, reused, and adopted across internal development teams. Instead of creating consistent service architecture and demonstrating service reuse, teams inadvertently produce Just a Bunch of Web Services (JBOWS) or Just a Bunch of REST Services (JBORS). A single application often consumes a service, and a spaghetti web of one-to-one connections exists between service provider endpoints, and consumers.
By publishing managed APIs, establishing API manager and publisher roles, and offering APIs through an API store, customer teams increase service reuse and enhance IT business value. APIs become the missing link for SOA success.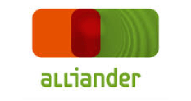 How a Large Grid Management Company Uses the Complete WSO2 Stack
Watch Video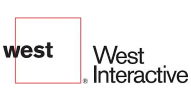 West Interactive Solves Multichannel Communications Challenge With Cloud Solution Powered by WSO2 Carbon Middleware
View Case Study
Accelerating Business Innovation
Enterprises deploy an API-centric architecture to provide a unified access to information. An architecture like this can fuel innovation in unimaginable ways and enable partnerships that would be difficult to envision without APIs. Internal developers, partners and third-party developers can create new solutions, invent new business models and combine data from various companies in ways that were inconceivable a few years ago.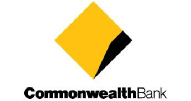 Connected Business and the API Economy - Challenges and Opportunities
Watch Video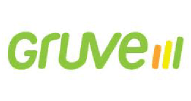 Extending Gruve Health Activity Information through a Public RESTful API
Watch Video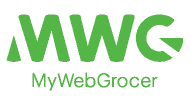 MyWebGrocer Brings Consumers and Grocers Together with API-Driven Personalized Ads Based on WSO2 Software
View Case Study
Facilitating Applications Delivery
Leveraging APIs can enable application developers, and in particular mobile applications developers, to tap into enterprise data and processes. Furthermore, API providers can control the access and consumption of data at the edge of the network.
In early 2013, WSO2 started to work with Axiata Group to build an API-centric, open reference architecture for telecommunications companies.
"Two years ago my team started building what is now WSO2.Telco on top of WSO2's core platform. The decision was simple. Why reinvent the wheel, why pay over the odds to do it? The result: we have dramatically reduced our costs while increasing our agility. In turn, this has opened up myriad business opportunities. Axiata has integrated the whole group in nine months from scratch, and our IT organization can now work as fast as any external partners we want to engage. Better still, our internal teams are now asking for our APIs," stated Anthony Rodrigo, CIO of Dialog Axiata Group.
WSO2's API gateway and Identity Server initially deployed by Dialog has now gone live in Robi (Bangladesh), XL (Indonesia), and will soon be going live in Smart (Cambodia). In addition, the same technology has been extended to provide an Axiata Group API gateway that enables app developers to reach over 240m Axiata customers.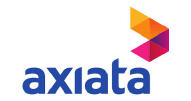 API Management Driving Product Innovation in Dialog Axiata
Watch Video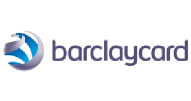 Powering an enterprise with messaging and APIs
Watch Video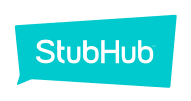 APIs Driving the StubHub Business
Watch Video
Building New Channels and Ecosystems
Our customers are building Platform-As-A-Service (Paas) environments that not only expose APIs, but also allow third parties to develop, deploy, test, and manage new APIs. This combines multiple technologies into a seamless cloud environment, including API management and API analytics.
These environments create an API-centric PaaS specific to an ecosystem. Our customers' strategies are similar to Force.com, which offers a central business capability and an ecosystem platform to build a thriving value-web and community.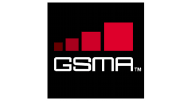 GSMA OneAPI and Connect: Operator Interoperability
Watch Video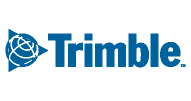 Building an Enterprise PaaS framework Using Open Source Components
Watch Video
APIs for the Internet of Things
The growth of the number and variety of devices that are collecting data is incredibly rapid. A study by Cisco estimates that the number of Internet-connected devices overtook the human population in 2010, and that there will be 50 billion Internet-connected devices by 2020.
APIs and IoT are a "match made in heaven." APIs help tap into the data collected by all connected devices and are the glue across all IoT devices.
Pacific Controls is one of the most innovative companies for IoT and provides end-to-end managed application services and solutions for machine-to-machine (M2M) and IoT applications.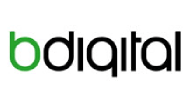 BDigital Delivers E-Health and Smart Home Platform Using the WSO2 Carbon Platform
View Case Study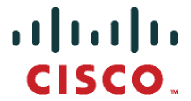 Solution Patterns Based Approach to Rapidly Create IoE Solutions Across Industries
Watch Video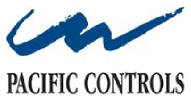 Internet of Big Things: The Story of Pacific Controls
Watch Video
API Management
Learn more
API Management
OEM
Extend Your Competitive Advantage as a WSO2 API Management OEM Partner
Is your business ready to face the challenges of managing APIs in the highly connected Web 2.0 world? More importantly, does your current API management setup enable rapid development, enhance API security and performance, and deliver a faster return on investment to keep you ahead of the curve?
WSO2 API Manager is designed to help software companies just like yours. We have a scalable deployment model, unique API store, lifecycle management, and built-in security, to name just a few unique features. You get a stable and open-source code base, world-class support, and a system that easily integrates with your platform, modularized to deploy only what you need. Don't just take our word on its performance - here's what The Forrester Wave report on API Management Platforms has to say.
Enhance your Product Strategy
Storefront
Our innovative store concept allows users to easily find, evaluate and test APIs online. It can totally be adapted to your company image, extended with your specific content or pages. You can also enrich its functionality leveraging Java and JavaScript based programming.
Analytics
Leverage the embedded analytics and measure your APIs' success using our pre-defined operational and business dashboards. You can also enrich the pre-defined analytics and easily integrate them to the platform. You can complement our API solution with WSO2 Business Activity Monitor or Google Analytics. Additional third-party analytics products can easily be integrated too.
Lifecycle and Version Management
We built in lifecycle and version management to keep a clean and organized experience for your ecosystem.
Access Control
Our product supports the OAuth security standard and gives you control over who can access your APIs at any time. Users will be able to subscribe to APIs and generate security tokens in a few seconds through the storefront. You can extend this with more fine-grained authorization checks, e.g. based on role, time of day, or company name.
Service Level Agreements
Define SLAs, apply them to your APIs, and enforce them through the product.
Extensible
The product itself can be extended thanks to our composable underlying platform, Carbon.
Scalable
Can handle several hundreds of transactions per second, with minimum latency, on a single node.
WSO2 OEM Advantages
Quicker Time to Market
Designed to be easily customized and embedded with options to deploy in the cloud or on-premise.
100% Open Source and Open Standards Compliant
No legal potholes for long-term inclusion in your product set.
World-Class Services and Support
The assurance of a global enterprise providing you updates and the required back-end support, patches and service packs to keep the end customers satisfied and to minimize the effort of the OEM to keep them that way.
A Business Model That Works for You
Flexible pricing options that simplify, not complicate, your business.
Contact us today to learn how our OEM program can benefit you.
Contact Us
Advantage
Fully integrated with identity management solutions, bringing SSO, federated Identity, social logins, and entitlements support into API management
Fully integrated with integration solutions for guaranteed delivery of messages, asynchronous exchanges support, complex data transformation, or services composition
Scales to thousands of transactions per second, on a single node, with minimum latency
Low footprint, easy to install and deploy
100% open source