Open Healthcare
Towards Greater Interoperability With a Proven Integration Platform and FHIR®
API-driven interoperability, seamless and secure health data exchange, and health data transformation with prebuilt Fast Healthcare Interoperability Resources (FHIR®) accelerators for rapid implementation by meeting regulatory compliance requirements.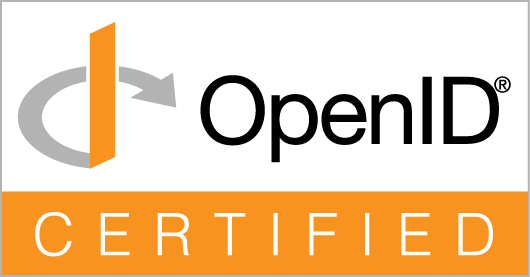 Are you ready for the new Interoperability and Patient Access rule?
The Centers for Medicare & Medicaid Services (CMS), an agency of the United States Department of Health and Human Services (HHS), is signaling its commitment to the 21st Century Cures Act by introducing The Interoperability and Patient Access Final Rule (CMS-9115-F). This aims to enable better access to health information for patients, improve interoperability, and accelerate innovation.
FHIR® Accelerators
API Designer with FHIR® APIs
The WSO2 Open Healthcare provides API definition files (such as Swagger and OpenAPI Specification) for any FHIR® resource that you may want to expose through the platform, and lets you build the FHIR® server for your organization. WSO2 hosts a Swagger/OpenAPI Specification hub, which you can point from the API designer to build your respective FHIR® APIs.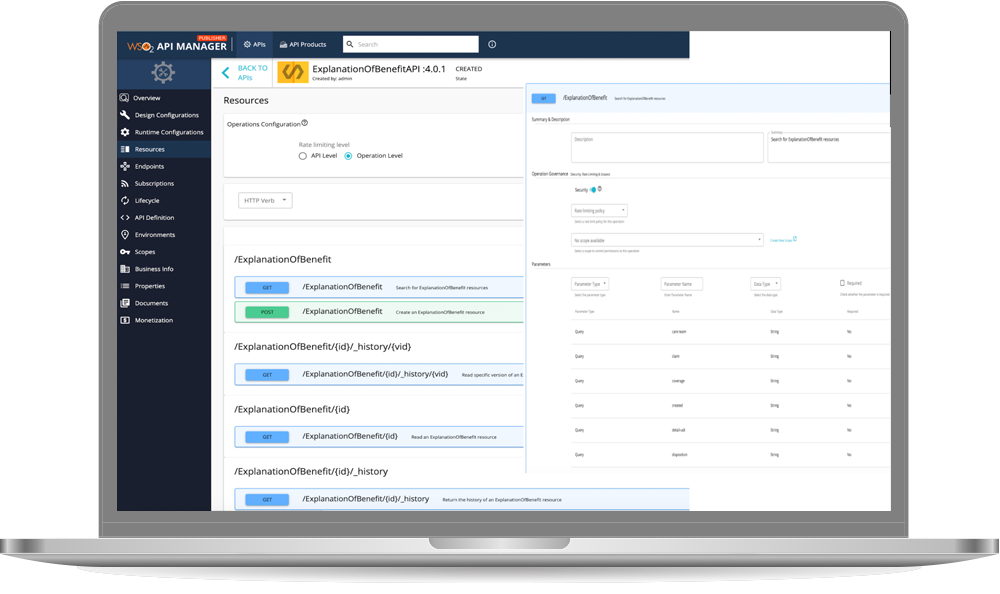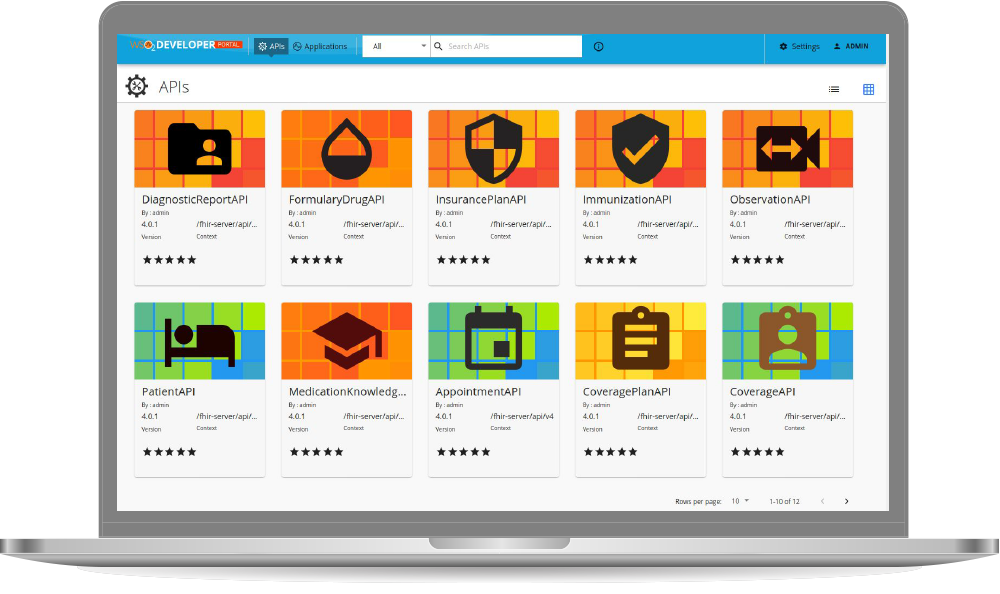 Developer Portal with FHIR® APIs
The platform provides an API Developer Portal, which can be exposed to third-party application developers to search and discover your FHIR ® APIs. The portal enables third-party application developers to read the documentation for your APIs, engage with API developers, self-register applications, and try out APIs.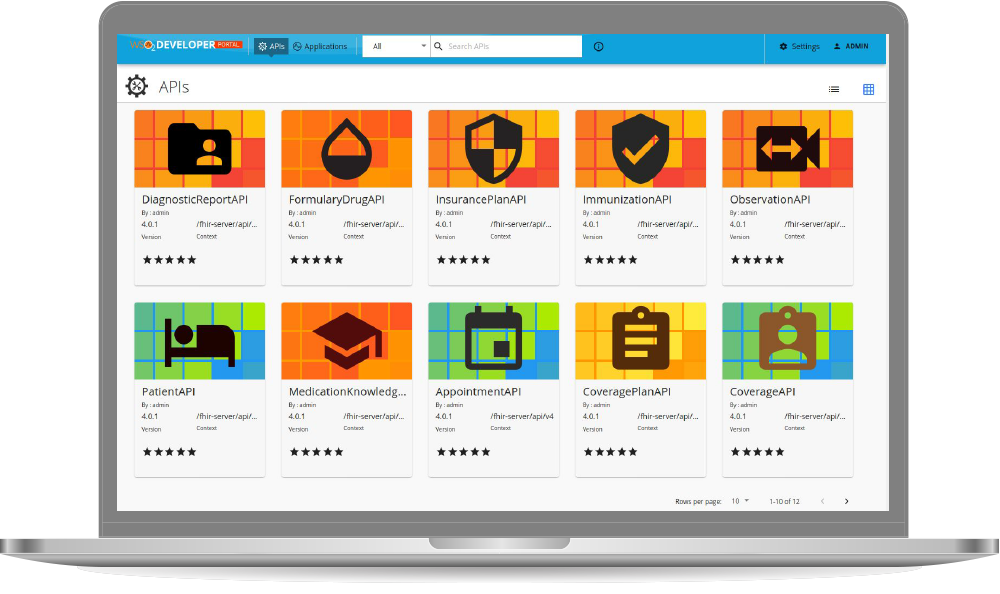 Accelerated Data Mapping for FHIR®
The platform comes with FHIR® data mapping connectors to easily transform your organization's data into the FHIR® format. You no longer have to go through the pain of hand coding the XSLTs, which transform your data into the FHIR® format. WSO2 FHIR® connectors allow you to gradually build your FHIR® resources (by connecting to multiple data sources), build FHIR® bundles, build FHIR® OperationOutcome resources, etc. One of the key differentiators of WSO2's solution is the ability to automatically generate FHIR® connectors by reading the FHIR® specification. This enables you to develop integrations faster for any FHIR® extension that may come into effect in the future. The platform's powerful tooling capabilities will enable you to build, run, test, and deploy your integrations efficiently.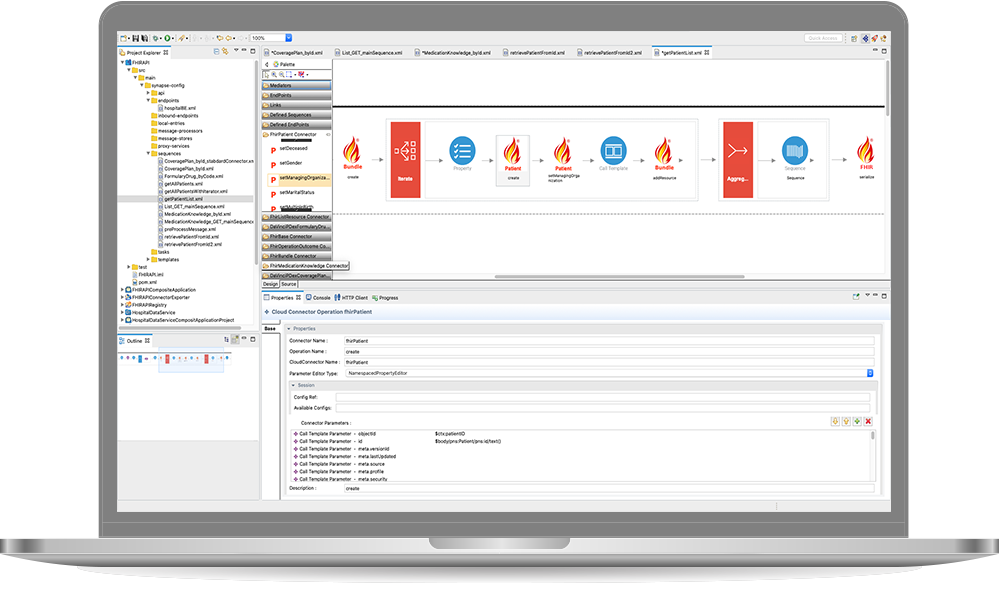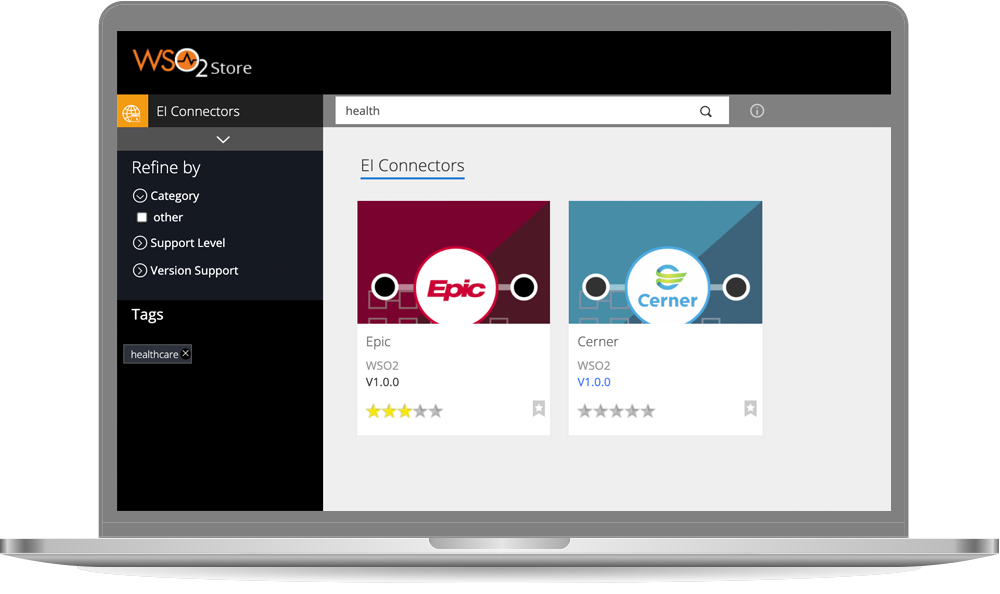 Connectors to EMR Systems
The platform consists of pre-built connectors to EMR systems like Cerner and Epic. It also supports consuming numerous data formats including HL7, FHIR®, X12, EDIs, XML, JSON, CSV, etc. You can integrate with wearable devices, databases, web services, legacy systems, and SaaS services, and the platform can be easily extended to connect with different systems.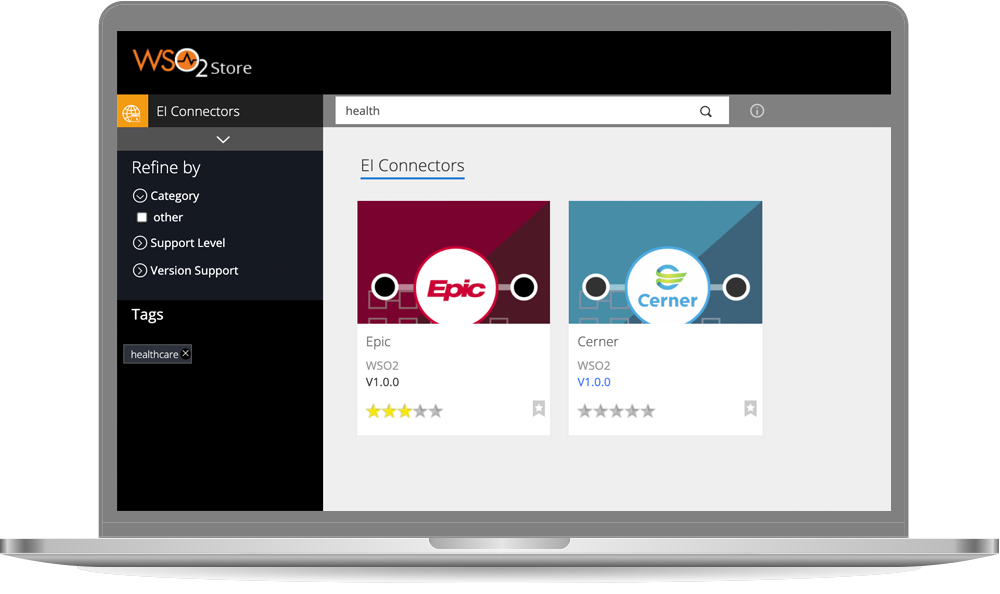 WSO2 Open Healthcare at a Glance
Structures and Standardizes Data for Better Interoperability
Expose healthcare records over FHIR® APIs and build a FHIR® R4 server on top of the #1 open-source hybrid API management platform.
API Marketplace
Build a transparent healthcare exchange to bring people, processes, and technology together. Expand your API visibility and increase your interoperability score.
Real-time Insights
Generates alerts in near real-time by analyzing the traffic through the platform for rapid and insightful data-driven decision making.
Integration and Data Transformation
Easily integrate wearable devices, FHIR® /HL7 systems (e.g., Cerner, Epic), services, databases, and many more, and transform data to FHIR® using prebuilt FHIR® accelerators. The platform's comprehensive tooling supports building, debugging, testing, and packaging your integrations.
Third-Party Access Management
Application developers can self-register their applications and gain access to FHIR® APIs over OAuth 2.0. Search and discover all available APIs, read documentation, try them out—all through one portal.
Deploy Anywhere
Not tied to any cloud platform. Deploy on-prem, multi-cloud, hybrid infrastructure, bare metal machines, VMs, containers, etc.
Privacy and Security
OpenID Connect and end-user claims based privacy control on health data.
ENABLING PATIENT-FRIENDLY CONSENT REQUESTS AND MANAGED THIRD-PARTY ACCESS TO SECURED PATIENT HEALTH INFORMATION
Customizable, out-of-the-box consent management functionality that enables simple deployment of patient-friendly consent requests that meet mandated FHIR compliance requirements, provides secure third party access, future-proofs your interoperability strategy, and more.
Here's a guideline on how WSO2 open healthcare enables patient access compliance and interoperability.
Healthcare API interoperability - an Implementation Guideline
READ NOW
The WSO2 Open Healthcare is a solution built on top of our industry-leading, open-source integration platform. The platform allows you to quickly transform your data and expose secure APIs to meet interoperability requirements mandated by governments. It supports building a FHIR® R4 server with pre-built API definitions; securing FHIR® APIs using OpenID Connect; authorizing APIs using OAuth2.0; transforming various data models to the FHIR® format; integrating with EMR systems, wearable devices, health databases, SaaS applications, in-house services, etc.; registering third-party application providers; and collecting statistical and real-time insights of your APIs. The platform can be deployed on-prem, in multiple clouds, in VMs, and in containers.
Here's what our customers say about us…
WSO2 met our requirements. It supported all common protocols, and had a customizable UI and data store as well as strong custom development support"
Chris Venturini
Senior Engineering Manager,
UPMC Enterprises
Our technical stack turns millions of data points into critical signals that save lives"
Gregory Billings
Senior App Developer,
Hospital Corporation of America
WSO2 had the features I was looking for and great documentation. And you need to really engage with WSO2 to appreciate all the features on offer"
Donghwa Kim
Director of Application Engineering,
NewWave
< Previous
Next >