^
About WSO2
Increase your pace of innovation
The race is on for organizations to connect a world of people, devices and applications in ways that open new revenue streams, create advanced business models, and build rewarding relationships with customers. And in this increasingly connected world no other company can help you meet the new pace of technology and business innovation, like WSO2.
Comprehensive and Open Platform for Your Digital Enterprise
Our 100% open source middleware platform enables organizations to build a complete modern enterprise architecture and become a better digital business. Its componentized architecture enables enterprises to deploy only what they need when they need it to automatically adapt business activity in response to market events.
Learn More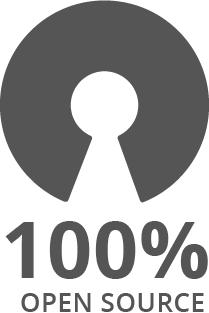 Rapid, Expert Support
Our financial business model is based upon providing the best support in the industry. From project evaluation and inception to development and going into production, we strive for a support experience that customers value and renew.
See support options

Proven Fortune 500 Partner
Leading enterprises rely on WSO2 for their mission-critical applications. Today, our customers span across healthcare, finance, retail, manufacturing, telecoms and other industries worldwide. And we help them build competitor-eclipsing, company-advancing capabilities in record time.
Learn More
Committed and Passionate Team
The WSO2 culture is strong; one of radical reliance on open source principles of transparency, meritocracy, and individual responsibility. We work hard; constantly pushing the boundaries of innovation, and we play hard, with many company wide sporting events, celebrations, and charitable work.
MEET THE TEAM
BOARD
JOIN US!
Community
We welcome anyone who is interested in our products to contribute by getting involved in the WSO2 Community and helping with the development of our projects.
Join Community