Customer Stories
eBay Uses 100% Open Source WSO2 ESB to Process More Than 1 Billion Transactions per Day
eBay is the world's largest online marketplace. Today, more than 94 million active users around the globe flock to eBay to find the best deals in cyberspace. In 2010 alone, the total value of goods sold on eBay was a staggering $2,000 every second. Along with eBay's success comes a huge demand to ensure reliable, 24x7 availability of the services that enable these transactions.
Providing Solutions to Global Names
We already run WSO2 Enterprise Service Bus, WSO2 API Manager and other WSO2 products, so integrating WSO2 Identity Server with those products was seamless, giving it an edge over other vendors."
Pranav Patel
Vice President of Systems Development, West Interactive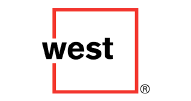 We are quite pleased with WSO2's technology, but more than anything when we think of future engagements we are going to think of WSO2 because of the great support."
Abdullah Al Tahhan
Senior Project Manager, Al Elm