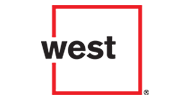 Leading provider of cloud-based customer experience and communication solutions relies on integrated, modular WSO2 middleware to speed the delivery of services that enhance user engagement
Mountain View, CA – November 2, 2015 – WSO2 today announced that West, a leading provider of technology-enabled communication solutions, is speeding the delivery of services that enhance user engagement using the 100% open source WSO2 enterprise middleware platform.
A new case study from WSO2 examines how West's comprehensive customer experience management solution has been built on several products from the cloud-enabled, fully multi-tenant WSO2 enterprise middleware platform. In part through the WSO2-powered platform, West facilitates nearly 300 million unique customer interactions each month. The full case study can be downloaded at https://wso2.com/casestudies/west-delivers-omni-channel-customer-communications-via-cloud-platform-powered-by-wso2-middleware.
Additionally, Andrew Bird, senior vice president, product development and engineering at West, will be a featured keynote speaker at WSO2Con US 2015 on November 3, 2015. In his keynote, Mr. Bird will discuss the considerations in using open source software to implement a cloud-enabled platform. WSO2Con US 2015, WSO2's ninth user conference, is being held November 2-3, 2015, at the Park Central Hotel in San Francisco, CA. For more information, visit http://us15.wso2con.com.
The Need to Reach Customers Across Multiple Channels
For nearly 30 years, West has been delivering communication solutions that empower enterprises worldwide to strengthen customer engagement. These include interactive voice response (IVR) and self-service, proactive notifications and mobility, and hosted contact center—all based on a scalable and reliable platform. The company now handles billions of automated customer interactions annually.
The case study discusses how businesses depend on West's services to interact with customers across multiple channels—voice, text and others. It then examines West's architectural decisions in delivering a new platform with flexibility to meet client needs. These include a service-oriented architecture (SOA), the use of modern open source middleware technologies, and deployment in West's private cloud to ensure cost-effective scalability and high availability for its growing roster of customers.
The case study also reviews the platform's architecture, including the use of WSO2 API Manager, WSO2 Enterprise Service Bus, WSO2 Governance Registry, and WSO2 Business Activity Monitor.
"With the SOA and WSO2 middleware in place, we are using several services and exposing them through APIs," says Pranav Patel, vice president of systems development at West. "As a result, we've been able to move away from many of our legacy systems and homegrown protocols. Moreover, with WSO2 API Manager, we are able to stay at the forefront in addressing mobile demands."
Mr. Patel adds, "The integrated WSO2 platform is a great benefit. Because the products share so many features, there is a shorter learning curve. Not only can we complete projects faster, but the maintenance goes down."
"West is at the forefront in helping businesses strengthen their brand value and profitability by reaching out to customers in their preferred ways—whether it's a phone message, mobile text, calendar notice, or email," said Dr. Sanjiva Weerawarana, WSO2 founder, CEO and chief architect. "We are excited by West's success in creating a private cloud-based platform that supports the agile delivery of new services for these channels using our WSO2 enterprise middleware platform. It demonstrates the strength of our modular, open source approach in enabling enterprise systems for today's connected world."
About WSO2
WSO2 delivers on the promise of the connected business with the only completely integrated enterprise platform that enables businesses to build, integrate and manage their APIs, applications, and Web services on-premises, in the cloud, and on mobile devices. Leading enterprise customers worldwide rely on WSO2's award-winning 100% open source platform and its robust governance and DevOps functionality for their mission-critical applications. Today, these businesses represent nearly every sector: health, financial, retail, logistics, manufacturing, travel, technology, telecom and more. Visit https://wso2.com or check out the WSO2 community on the WSO2 Blog, Twitter, LinkedIn and Facebook.
Trademarks and registered trademarks are the properties of their respective owners.