Secure your digital business by connecting and managing multiple identities
Capabilities
WSO2 Identity Server efficiently undertakes the complex task of identity management across enterprise applications, services and APIs. It draws on the strengths of the most widely used standards and offers a platform-agnostic approach that allows enterprise architects to implement a uniform security layer upon existing assets across their digital business.
Single sign-on and identity federation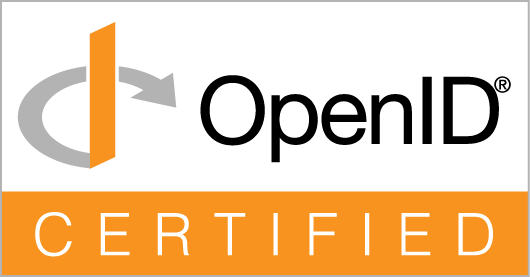 Bridges between multiple single sign-on (SSO) protocols such as OpenID Connect, SAML 2.0 and WS-Federation to provide a unified SSO experience.
Strong authentication
Enforce multi-factor authentication with SMS/email one-time password (OTP), Fast IDentity Online (FIDO), MePIN, Duo Security and more.
Identity governance and administration
Allows you to manage users or groups of users with automated user provisioning and approval workflows.
Entitlements and access control
Fine-grained authorization with role-based and attribute-based access control based on XACML. Provides a comprehensive security model based on OAuth 2.0 to secure access to APIs.
Monitoring, reporting and auditing
Built-in authentication analytics and reporting to gain greater insight into application authentication patterns of users. Enables auditing of privileged operations.
Integrate with any system and enhance capabilities with connectors
Build tailor-made solutions to meet your access management and multi factor authentication requirements using WSO2 Identity Server connectors.
Accelerate your GDPR readiness with
WSO2 Identity and Access Management
WSO2 Identity and Access Management (IAM) helps to address the new requirements of GDPR, such as customer data privacy, a self-care portal to enable customer rights defined in the GDPR and full scale consent lifecycle management. The WSO2 IAM solution also supports secure identity provisioning across systems in a GDPR compliant manner and provides a privacy toolkit to adhere to the "right to be forgotten" rule.
Enabling Secure Data Access via Open APIs for PSD2 Compliance
Identity and access management (IAM) capabilities are a top priority for a PSD2 compliance solution. WSO2 Open Banking leverages functionalities of WSO2 IAM such as Strong Customer Authentication (SCA), federated authentication and consent management. These capabilities are further enhanced around the key requirements of the Regulatory Technical Standard (RTS) to provides a secure yet frictionless customer experience.
Get Commercial Support
Get access to expert developers 24/7 that can help you throughout the lifecycle of your enterprise project whether it be jumpstarting an evaluation and proof of concept or accelerating the development and production of your solution.
WSO2's support was instrumental in enabling us to implement our single sign-on solution in just three months."
- Manoj Thirutheri, Director of SaaS and Tools Engineering, Nutanix