Your Systems, United and Efficient
Connected systems make you faster, more efficient, and highly competitive. In today's world of fast moving business, connectivity is power.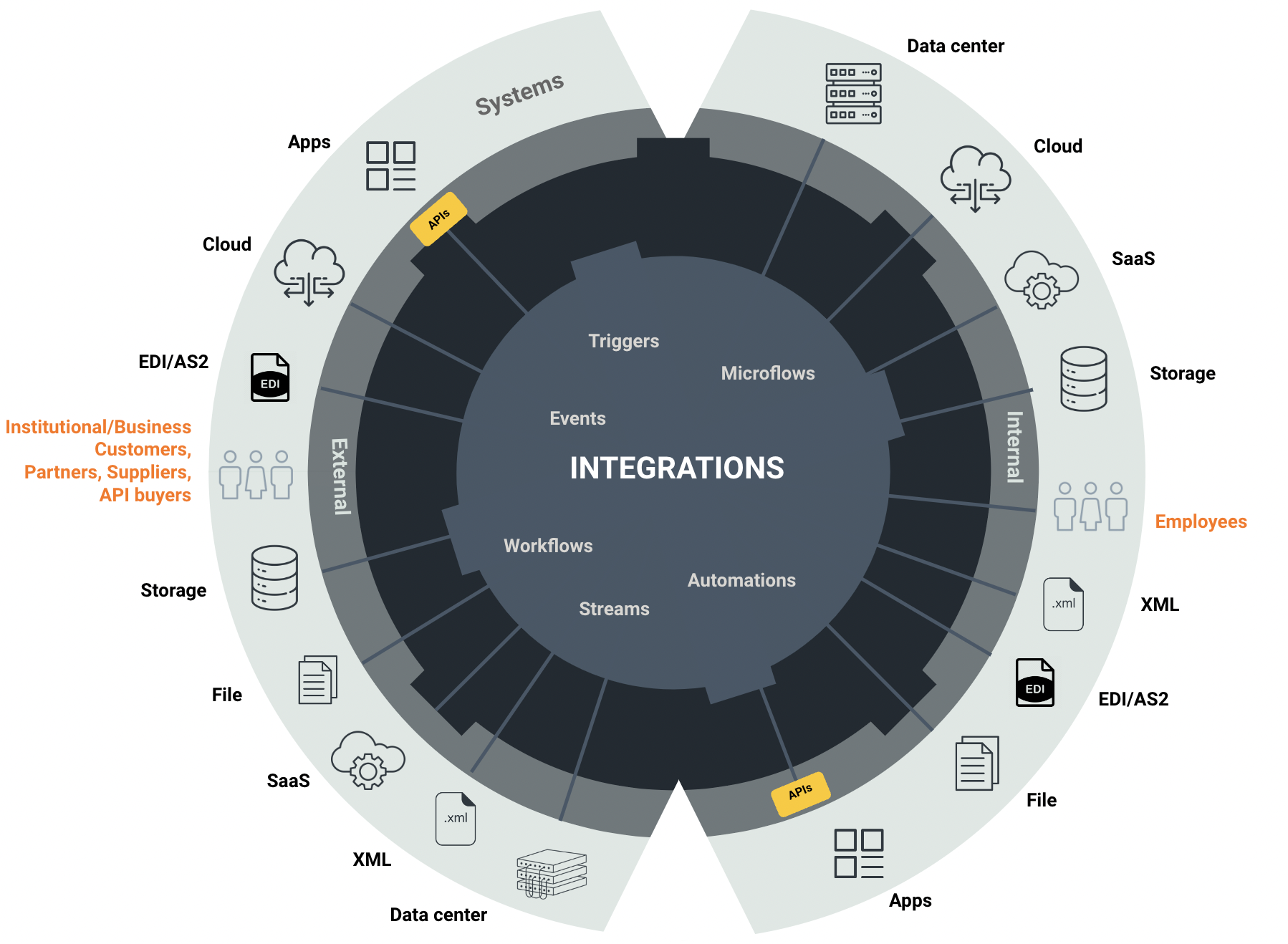 What do efficient, united systems offer you as a business?
Businesses require the power of connection to succeed in today's complex environment. Enterprise integration solutions break down data silos, streamline workflows, and unlock insights.
Benefits
Improved Productivity
By automating manual processes and reducing errors, organizations can increase employee productivity and allow them to focus on more value-added activities.
Better Decision-Making
A united enterprise can provide a more complete and accurate view of data, enabling organizations to make more informed decisions and identify new business opportunities.
Refresh Your Investments
Reusing your existing systems and putting them to new use allows you to continue to drive value from previous investments.
Enhanced Digital Experience
Integrated systems enable organizations to deliver a more consistent and personalized experience to their customers, employees, and partners, improving satisfaction and loyalty.
Increased Agility
Through automations, sharing, and reuse, integrations can help organizations respond quickly to changing market conditions and new business requirements, enabling them to stay ahead of the competition.
Cloud Ready
Leverage cloud native architectures and methodologies to maximize the scalability, flexibility, and efficiency of your applications.
Our Solutions
Integration Technologies
Low code:

Pro code:

Integration is development. Why make life harder for developers to write integrations by giving them restricted drag-and-drop tools / DSLs or generic languages? Just write the code using the only language with integration-friendly abstractions.
Try Ballerina.
Deployment Options
iPaaS
Deploy and run all your automations, event integrations, and integration microservices in our multi-cloud iPaaS.
ESB:
Cloud Native