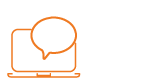 WEBINAR
This webinar will explore all technical aspects of the regulation and what steps an identity architect can take to ensure that the compnay security strategy is primed for GDPR.
https://go.pardot.com/l/142131/2017-11-16/4m9yzt*498013723****General Data Protection Regulation (GDPR) for Identity Architects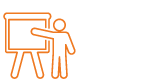 WORKSHOP
Transforming the customer experience is at the heart of digital transformation. In this onsite workshop, we will discuss the strategies in building an efficient CIAM system, challenges and the patterns to address those with WSO2 Identity Server.