^
About WSO2
Open Technology for Agile Digital Business
Today, enterprises need to go beyond just improving customer, partner, and stakeholder experiences and also transform internal operations to become an agile, competitive business. WSO2 simplifies the core problems of enterprises undergoing digital transformation with its highly scalable and innovation practice driven technology platform.
Flexible Deployment, Faster Time To Market
WSO2 solutions give enterprises the flexibility to deploy applications and services on-premises, on private or public clouds, or in hybrid environments and easily migrate between them as needed. And because all of the products are pre-integrated, enterprises can focus on value-added services and get to market faster.
Learn More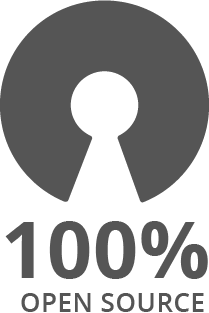 Rapid, Expert Support
Our financial business model is based upon providing the best support in the industry. From project evaluation and inception to development and going into production, we strive for a support experience that customers value and renew.
See support options

Proven Fortune 500 Partner
Leading enterprises rely on WSO2 for their mission-critical applications. Today, our customers span across healthcare, finance, retail, manufacturing, telecoms and other industries worldwide. And we help them build competitor-eclipsing, company-advancing capabilities in record time.
Learn More
Committed and Passionate Team
The WSO2 culture is strong; one of radical reliance on open source principles of transparency, meritocracy, and individual responsibility. We work hard; constantly pushing the boundaries of innovation, and we play hard, with many company wide sporting events, celebrations, and charitable work.
MEET THE TEAM
BOARD
JOIN US!
Community
We welcome anyone who is interested in our products to contribute by getting involved in the WSO2 Community and helping with the development of our projects.
Join Community