Revolutionize your enterprise application hosting with WSO2 App Cloud! WSO2 App Cloud provides a more comprehensive cloud ecosystem that evolves to enable easy and efficient integration, identity and API management for your digital enterprise.
WSO2 App Cloud provides the ability to host applications written in multiple languages in multiple runtimes. This eliminates time and cost overheads of procuring, configuring and managing infrastructure while promoting resource optimization. It also integrates with popular build and continuous integration/continuous delivery (CI/CD) systems such as Maven and Jenkins.

What's more, WSO2 App Cloud, while hosting web frontends, lets you host your API backend in the same cloud, seamlessly integrating with WSO2 API Cloud.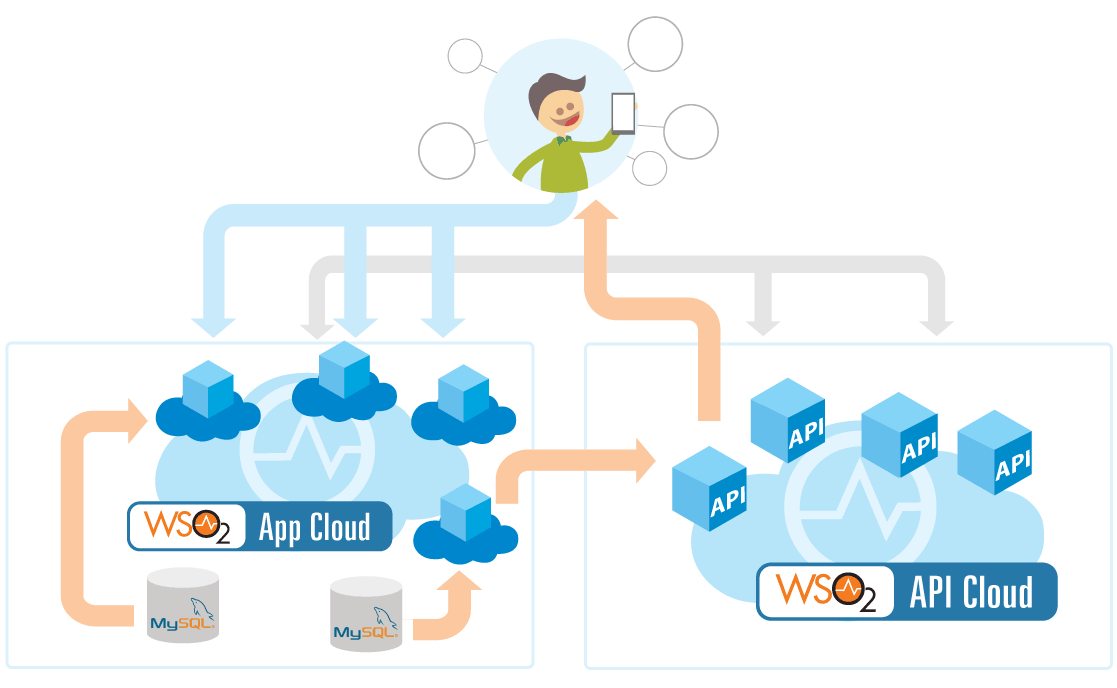 Features
Greater application compatibility with a separate docker container per application version
Enables users to host applications written in multiple languages on multiple runtimes such as WSO2 Application Server, WSO2 Microservices Framework for Java (WSO2 MSF4J), etc.
Host API backend services on WSO2 App Cloud, and expose in WSO2 API Cloud, i.e. Java microservices and JAX-RS, JAX-WS and WSO2 data services
Host API consumer applications from WSO2 API Cloud in WSO2 App Cloud, i.e. Java web applications, Jaggery applications, PHP applications
Built-in MySQL databases
Support for custom URLs in production hosting
Access to runtime logs and much more
Deploy, tag and manage multiple versions and revisions
We will also be supporting the following in the near future:
Complete Github integration
Application scaling to increase number of application instances (replicas) with a single click
HTTP monitoring and operational dashboards
Command line interface tool for interacting with WSO2 App Cloud