WSO2 Identity Server named an overall leader
KuppingerCole Leadership compass:
CIAM platforms, 2020

The report highlights WSO2 Identity Server
Support for IAM standards
API-first strategy integrating with other IAM and security systems
Good selection of authenticators
High scalability
Extensive global partner network
Innovativeness, security, functionality and interoperability
For over a decade, WSO2 Identity Server has been providing agile CIAM solutions to improve and secure user experiences. We're excited that WSO2 Identity Server has been named an overall leader as well as an innovation and product leader, demonstrating its capabilities in providing a comprehensive CIAM solution.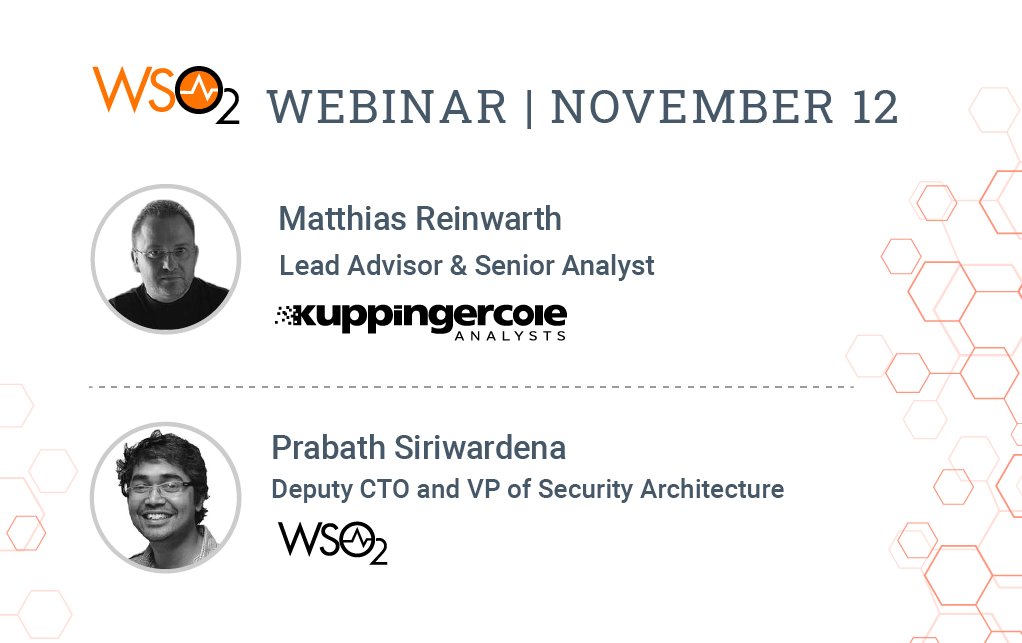 Role of CIAM in Digital Transformation
Join our webinar hosted by Lead analyst Matthias Rheinwarth and VP & Deputy CTO of IAM Prabath Siriwardena on "The role of CIAM in digital transformation"
Watch Now >
KuppingerCole Analysts, founded in 2004, is an international and independent analyst organization headquartered in Europe. The company specializes in offering neutral advice, expertise, thought leadership and practical relevance in Information Security, Identity & Access Management (IAM), Governance (IAG), Risk Management & Compliance (GRC), as well as all areas concerning Digital Transformation.
Check out our other customers